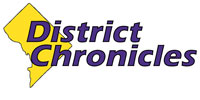 Post Classifieds
Blacks urged to ramp up involvement in Internet issues
By George E. Curry/NNPA Editor-in-Chief
On February 15, 2015
NASSAU, Bahamas (NNPA) – Blacks need to become more involved in what might appear to be arcane debates over "net neutrality – having an open Internet – because the fast-evolving Internet will have a major impact on their lives, including how they consult with medical providers in the future, said Kim M. Keenan, president and CEO of the Multicultural Media & Telecom Council (MMTC).
"The next wave is going to be telemedicine," she said, referring to what the American Telemedicine Association defines as the use of medical information exchanged from one site to another via electronic communications – including smart phones, email, and video – to improve a patient's clinical health status. "The day is going to come when better care is going to come through telemedicine and if our grandparents don't have access to broadband – fast broadband – they are going to be left out."
Keenan, who recently assumed her new position after serving as general counsel and secretary of the NAACP, made her comments here in an address to publishers attending the mid-winter conference of the National Newspaper Publishers Association (NNPA).
The Multicultural Media & Telecom Council, which recently changed its name from the Minority Media & Telecom Council, is a non-profit organization dedicated to promoting and preserving equal opportunity and civil rights in the mass media, telecommunications and broadband industries, and closing the digital divide.
Keenan said African Americans should be concerned about the elderly, young students and everyone in between, all of whom are affected by a digital divide.
According to a study by John B. Horrigan, there is an economic divide that parallels the racial divide. It found that compared to more affluent students, 12.3 percent of all low-income students either lack access to the highest speed tier or were overrepresented in the bottom tier. It also found that "13.8 percent of all African-American students who, compared to whites, either lack access to the highest speed tier or are overrepresented in the lowest tier."
Keenan said that gap will likely expand under some programs, such has those launched by Google, that will target certain neighborhoods with service that will be 10 times faster than other offerings.
Although there is universal agreement that the Internet should be open to all, there is sharp disagreement on how that should be implemented.
MMTC favors placing consumer broadcast services of the jurisdiction of Section 706 of the Telecommunications Act of 1996, but others – including President Obama – believe it should be covered by Title II of the act, an older section that initially covered telephones and other utilities.
MMTC issued a statement saying, "MMTC and the national minority organizations formed their views on the Open Internet independently of the telecom companies, with no financial quid pro quos. Their position in the Open Internet rulemaking is the same as FCC Chairman Wheeler's position except that the minority organizations sought stronger consumer protections than the Chairman did – specifically, a fast-track complaint process modeled after Title VII of the 1964 Civil Rights Act."
Keenan was still brisling at such criticism when she addressed NNPA publishers. "People have basically said. 'They bought y'all out. That's why y'all have this position,'" said Kennan. "It's so insulting that people think that as Black people, we can be bought or that we don't care about who will make it right for our community – that we won't do what's right like normal people do."
Keenan praised Jesse Jackson's push to diversify Silicon Valley.
"Much has been said about Rev. Jackson, but if I were to look back over his lifetime and say, 'What is the most significant thing that he's done,' I would point to this," she said. "A company [Intel] invests $300 million and comes out and say, 'We're going to make our workforce look like America, we're going to make sure we have Black engineers, but not just engineers.' They need to have Black lawyers, Black accountants. People focus only on so many engineers, but there's a whole lot of these other people."
Get Top Stories Delivered Weekly
More districtchronicles News Articles
Recent districtchronicles News Articles
Discuss This Article