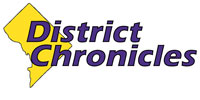 Post Classifieds
Why 'enough is enough' is no longer enough
By James Clingman/NNPA Columnist
On February 15, 2015
(NNPA) – How many times, especially during or just after a tragedy like the killing of Eric Garner, have you heard one of our "leaders" angrily say, "Enough is enough"? They say it as if their angry rhetoric will scare the perpetrators and make them stop mistreating us. More importantly, I believe, they use these words to stir up Black folks to the point of being willing to follow them and do whatever they tell us to do. To that I say, "Enough is enough!"
The way we have digressed over the past few decades make it pretty clear that our toothless tiger leaders, our "big dog" organizations, and the shallow and often meaningless gestures by our celebrities have not taken us very far. We have failed to move beyond threatening rhetoric, empty promises, and no-win compromises. Instead those who would have us believe they are leading us to victory are selling us out.
They stand behind microphones on stages, under the rubric of "Black Leader" or "Black Spokesperson," shouting and getting the troops "fired up and ready to go" with no roadmap, plan, end game, or a real strategy to actually accomplish something. Then, they disappear until the next crisis comes along, and we jump on their wheel-less bandwagon once again.
It's time we hold ourselves accountable for the declaration, "Enough is enough." Do we need to be slapped upside our heads just a little bit harder for us to act more appropriately in response to our mistreatment and the myriad complaints we have lodged? Do we need one more person killed, even before we have resolved Eric Garner's homicide? Do we need just one more march on Washington, in New York City, and now in Cleveland, before we truly mean "enough is enough?"
Just to shout out some tired phrases and walk away as if we accomplished something is insulting and, quite frankly, cowardly. Bombastic rhetoric not followed by appropriate action is nothing but a waste of time and resources. Maybe that's why many young people are so turned off by what they see and hear from "leaders."
How are we going to make a real difference in the way we are treated if we don't first change the way we respond to it? When we change our behavior, the perpetrators' behavior will change. But right now we are so predictable, so shallow, and so vulnerable. We are willing to walk 130 miles because we think it will change what happened in Ferguson. We are willing to drive, fly, or ride a bus to a march, while spending thousands of dollars to get there, stay there, and eat there, only to leave no better off than we were before we left home.
Is enough really enough? I don't think so. So what should we do to change our situation and gain a few victories along the way? Here's one answer: Bob Law and a group of activists in New York City have put out a call for a period of redirecting Black dollars away from businesses that earn tremendous profits from Black consumers. They are calling it, "No Justice, No Profit."
According to Law, "One of the most effective ways to demand justice is to turn our consumer spending into real power and begin to target and control our spending. Let's make where we spend our dollars a political decision. Let's become Conscious Consumers."
Law has no soapbox, no pulpit and no news conference. His proclaims loudly and clearly that enough is truly enough, and here is what we are going to do to show we mean it this time.
So what's it going to be? Another march, or some real economic and political action?
The One Million Conscious Black Voters and Contributors provide another possible solution. It is not merely a political effort; it is a major economic movement. If you want to see and be a part of a monumental effort and positive solution that no one else is offering to Black people, you should join by sending an email to iamoneofthemillion@gmail.com.
But remember, the key word is "conscious."
James Clingman, founder of the Greater Cincinnati African American Chamber of Commerce, is a writer on economic empowerment for Black people. He is an adjunct professor at the University of Cincinnati and can be reached through his website, www.Blackonomics.com.
Get Top Stories Delivered Weekly
More districtchronicles News Articles
Recent districtchronicles News Articles
Discuss This Article