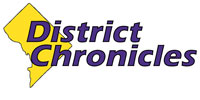 Post Classifieds
Report looks at income inequality MLK decried
On February 23, 2015
(TriceEdneyWire.com) – Income inequality, one of the issues that so troubled the Rev. Martin Luther King Jr., is again front and center in today's news. A new report on the topic has come up with figures that caught even the financial community by surprise.
The report found that members of the "world's richest" club earn half-a-million dollars per minute. Seven out of ten people live in countries where the gap between the rich and poor is worse than thirty years ago.
Wall Street barons include Berkshire Hathaway chief Warren Buffett, whose account increased 9 percent between 2013 and 2014 to $58.2 billion. Following him is Bloomberg LP founder, Michael Bloomberg, whose account worth is $33 billion, a 22 percent gain on the previous year. Carl Icahn is third with a tally of $24.5 billion, up 23 percent.
Prepared by Oxfam International, a UK-based development organization, the report goes on: "Today there are 16 billionaires in sub-Saharan Africa, alongside the 358 million people living in extreme poverty ... Every year, 100 million people are pushed into poverty because of the rising cost of health care. If this trend continues, of an increasing wealth share to the richest, the top 1 percent will have more wealth than the remaining 99 percent of the people in just two years."
When Dr. King marched on Washington for jobs and freedom, the federal minimum wage was $1.25 an hour. In today's dollars, that guaranteed base wage would be $9.54 an hour.
The federal minimum wage today is just $7.25 an hour. In other words, low-wage workers are more than $2 behind where they were when Dr. King declared, "We refuse to believe that the bank of justice is bankrupt. We refuse to believe that there are insufficient funds in the great vaults of opportunity of this nation. So we've come to cash this check – a check that will give us upon demand the riches of freedom and the security of justice."
Kenyan activist Winnie Byanyima, who heads Oxfam, wrote on her blog, "Extreme economic inequality is out of control and getting worse. From Ghana to Germany, South Africa to Spain, the gap between rich and poor is rapidly increasing.
"Across rich and poor countries alike, this inequality is fueling conflict, corroding democracies and damaging growth. Left unchecked, economic inequality will set back the fight against poverty and threaten global stability."
Get Top Stories Delivered Weekly
More districtchronicles News Articles
Recent districtchronicles News Articles
Discuss This Article