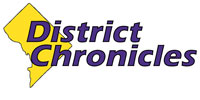 Post Classifieds
The silence of rape survivors speaks volumes
By Jazelle Hunt/NNPA Washington Correspondent
On March 9, 2015
WASHINGTON (NNPA) – An online survey of sexual assault survivors conducted as part of this series vividly captures the fear and reluctance Black women rape survivors exhibit about sharing their ordeal with others.
From a middle-aged woman, repeatedly raped by a classmate's father at age 6: "When it first happened, we told our teacher and the [school] nurse. We were told that we were making it up. He told me that if I told anyone, he'd kill my whole family. I was scared for weeks after telling my family."
From a young woman, raped by her then-boyfriend's older brother at age 15: "I never told anyone, not even my boyfriend, until I started talking to a therapist on campus during my sophomore year of college … to this day he doesn't know."
From a mature woman, raped at ages 12 and 13 and fondled by a pastor at age 15: "I never said a word. Because in the end, I blamed myself. How do you know to blame yourself at 12 years old?"
Data from the Department of Justice shows that Black women are less likely than other women to report rape and assaults to police or tell anyone what happened.
About 80 percent of rapes happen between people of the same race. For Black women survivors whose assailants are also Black, cultural codes can make it difficult to speak out.
Black men vs. Black women
"We in Black communities don't talk about [sexual assault] because of this pressure to protect the race," said Aishah Shahidah Simmons, a survivor, educator, activist, and director of "NO! The Rape Documentary," an international award-winning film that explores sexual violence within in the Black community.
The Philadelphia native explained, "[Black women] are valuable when we're concerned about protecting our men and our children and our communities, but when it comes to talking about the violence that we've experienced at the hands of the men in our communities, then we're traitors."
On top of the expectation to be supportive of Black men, beliefs about what constitutes ideal Black womanhood, including inexhaustible emotional strength and perfect sexual respectability, can add to the trauma for Black women.
After Sharita Lee was raped at age 20 by a childhood friend, she didn't know what to do. He had attacked her after hours of reminiscing and catching up, and immediately after a sudden phone call that brought news of her grandfather's death. He was so abrupt that he had interrupted his own condolences when he pinned her to the couch.
"A reason in why I never told was because – in his particular case – as he began to rape me, I felt pleasure. And I knew I was not supposed to be feeling pleasure because I was being raped," she said nervously. "This is probably the first time I'm admitting it out loud, ever."
Distrust of mainstream systems
There are other reasons Black women are less likely to vocalize their pain, including a deep distrust law of both the criminal justice system and the medical community.
For Tiffany Perry, it was more personal than a philosophical distrust of the criminal justice system. At 21 years old, she was the victim of an attempted rape by a police officer. The married policeman was also her co-worker, and her usual ride home after work. One evening, he cornered her in a secluded makeshift office and pinned on a couch where officers slept between shifts.
"I'm saying, 'Stop! Stop, get off of me what are you doing? I'm going to scream!' And he says, 'Go ahead, who's going to save you, you're in a police station.' When he said that to me I just froze. I was like, 'Wow, I am. Nobody's going to do anything,'" she remembered.
After groping her for a few more minutes, her assailant suddenly changed his mind, releasing her.
"The thing is – when we left there, I got in the car with him. And I tried to explain this … I was so afraid of him that I got in the car with him," said Perry. " … I convinced myself that he was right. I felt like I should've known better."
She never reported the incident. Two years later, she was able to tell her mother, who had been raped and had become pregnant with her at age 15.
The project was made possible by a grant from the National Health Journalism Fellowship, a program of the University of Southern California Annenberg School for Communication and Journalism.
Get Top Stories Delivered Weekly
More districtchronicles News Articles
Recent districtchronicles News Articles
Discuss This Article