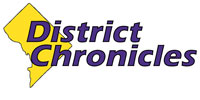 Post Classifieds
In Selma, Obama proves he is 'Black enough'
By George E. Curry/NNPA Editor-in-Chief
On March 16, 2015
SELMA, Ala. (NNPA) – Throughout his campaign for the presidency, Barack Obama was dogged by one question: Is he Black enough? The question was repeated so often that after showing up late for an appearance at the 2008 annual convention of the National Association of Black Journalists in Las Vegas, Obama said, "I want to apologize for being late, but you guys keep asking whether I am Black enough."
After a 33-minute speech Saturday in Selma, Alabama, commemorating the Selma to Montgomery March and passage of the 1965 Voting Rights Act, no one asked, "is Barack Obama Black enough?"
President Obama rarely discussed the issue of race in his first six years in office except in reaction to a major racial catastrophe such as the shooting deaths of Trayvon Martin in Florida and Michael Brown in Ferguson, Missouri, or the arrest of Harvard University Professor Henry Louis Gates, Jr. for breaking into his own home.
Last Saturday, however, President Obama seemed comfortable discussing race in public, showing he has a deep appreciation for the accomplishments of the civil rights movement and referencing the Bible, Black spirituals, James Baldwin, Sojourner Truth, Fannie Lou Hamer, Langston Hughes, the Tuskegee Airmen, Jackie Robinson and even his favorite hip-hop artist Jay-Z.
"As John [Lewis] noted, there are places and moments in America where this nation's destiny has been decided. Many are sites of war – Concord and Lexington, Appomattox, Gettysburg. Others are sites that symbolize the daring of America's character – Independence Hall and Seneca Falls, Kitty Hawk and Cape Canaveral," the president said.
"Selma is such a place. In one afternoon 50 years ago, so much of our turbulent history – the stain of slavery and anguish of civil war; the yoke of segregation and tyranny of Jim Crow; the death of four little girls in Birmingham; and the dream of a Baptist preacher – all that history met on this bridge."
He made his comments at the Edmund Pettus Bridge, where civil rights marchers were attacked by Alabama State Troopers on "Bloody Sunday," serving as a backdrop.
President Obama acknowledged the contributions of thousands whose name will never be known to the public yet played a critical role in securing the right to vote.
"First and foremost, we have to recognize that one day's commemoration, no matter how special, is not enough. If Selma taught us anything, it's that our work is never done. The American experiment in self-government gives work and purpose to each generation. Selma teaches us, as well, that action requires that we shed our cynicism. For when it comes to the pursuit of justice, we can afford neither complacency nor despair."
Obama addressed two hot-button issues – the criminal justice system and voter disenfranchisement efforts – directly.
"With such an effort, we can make sure our criminal justice system serves all and not just some. Together, we can raise the level of mutual trust that policing is built on – the idea that police officers are members of the community they risk their lives to protect, and citizens in Ferguson and New York and Cleveland, they just want the same thing young people here marched for 50 years ago – the protection of the law. Together, we can address unfair sentencing and overcrowded prisons, and the stunted circumstances that rob too many boys of the chance to become men, and rob the nation of too many men who could be good dads, and good workers, and good neighbors."
Regarding Republican-led efforts to suppress the Black and Latino vote, Obama said: "Right now, in 2015, 50 years after Selma, there are laws across this country designed to make it harder for people to vote. As we speak, more of such laws are being proposed. Meanwhile, the Voting Rights Act, the culmination of so much blood, so much sweat and tears, the product of so much sacrifice in the face of wanton violence, the Voting Rights Act stands weakened, its future subject to political rancor."
In his speech, Obama had his own line that showed he was in tune with Jay-Z's lyrics: "We honor those who walked so we could run. We must run so our children soar."
He added, "And we will not grow weary. For we believe in the power of an awesome God, and we believe in this country's sacred promise."
Get Top Stories Delivered Weekly
More districtchronicles News Articles
Recent districtchronicles News Articles
Discuss This Article