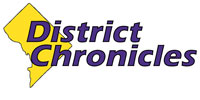 Post Classifieds
Metro Brief: Mayor Bowser increases schools budget to support new positions
District of Columbia
On March 23, 2015
In the 2015-2016 school year, District of Columbia Public Schools will create over 200 new school-based positions and focus on: strengthening neighborhood high schools, providing targeted resources and opportunities to male students of color, and improving equity across all eight wards.
Delivering on a promise made three years ago, every DC public school in the upcoming school year will offer art, music, world language, physical education and library programming, as well as increased social and emotional supports, and opportunities to increase student interest and engagement in school.
Chancellor Kaya Henderson shared spending details about school budgets, following a more engaging and inclusive budget process than ever before. It included a series of meetings where students, families, school leaders, community members, and other stakeholders shared feedback, ideas and insight.
"Our budget process this year started with strong input from our community and included honest conversations and hard decisions. This has allowed us to set a higher bar and higher expectations for our students and our schools," said Chancellor Henderson. "Together, this budget will allow us to continue to transform DCPS into the best urban school district in the country, and the school district we all want for our children."
Mayor Muriel Bowser made education a priority by maintaining the student funding formula which is an increase in local funds of $25 million for a total local budget of $726 million. This represents a 3.4 percent increase over the FY 2015 funding level of $701 million, providing nearly every penny of the increase to schools.
New Students, New Schools
DCPS expects to enroll over 1,500 new students next year, continuing the historic enrollment increases seen under Chancellor Henderson's leadership. For the first time in decades, DCPS will open four new schools for the 2015-16 school year. Brookland Middle School, Van Ness Elementary, River Terrace Education Campus, and Community Academy Public Charter School (Amos 1 campus).
Transforming Neighborhood High Schools
DCPS will invest $13 million in new funds to support high school students and improve neighborhood high schools. In the upcoming school year, every neighborhood high school will offer at least six Advanced Placement courses. Every neighborhood high school will also offer at least 20 elective courses including choir, marching band, yearbook, debate, African-American literature, accounting and SAT preparation. Currently, some neighborhood high schools offer no electives.
Increase Equity and Increase Expectations for All Students
Implementation of the district's high-quality curriculum and instruction is still uneven across the city. To address this in the upcoming school year, DCPS will provide every teacher, in every ward, with cornerstone lessons aligned to the rigorous standards. The high quality, teacher-developed supports will range from lessons that provide a unique approach to a math problem to a weeklong instructional program around a great novel or text to a field trip tied a particular part of the curriculum.
Empowering Males of Color
As Chancellor Henderson and Mayor Bowser announced earlier this year, DCPS will focus on providing strategic resources to Black and Latino male students. Hundreds of community members have signed up as volunteer mentors and tutors, responding to the call to action in January. DCPS will train 500 mentors to work with students to build much-needed literacy skills.
Continuing to Innovate and Help Students Love School
For the first time, DCPS has created a per student funding model to support a library "refresh," as well as library programming and materials. Every school will receive a $20 per student allocation and schools with at-risk students will receive up to an additional $15 per student. Other new per student allocation funding streams include specifics for art supplies, science materials and physical education equipment.
Budget Next Steps
All the investments in the highest-need schools were made through significant reductions to central office funds by 25 percent. While these reductions are necessary to drive as many resources as possible to schools, they will impact the services schools receive and DCPS will plan accordingly to ensure schools are prepared for the transition.
Get Top Stories Delivered Weekly
More districtchronicles News Articles
Recent districtchronicles News Articles
Discuss This Article