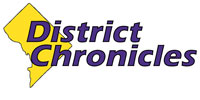 Post Classifieds
GOP faces uphill battle for minority votes in 2016
By Wamara Mwine
On April 6, 2015
(TriceEdneyWire.com) – As the 2016 presidential race approaches, Republicans are entering with confidence after reclaiming control of the Senate. However, the GOP's failed minority outreach remains a looming problem. Without more women and minority votes electing a Republican president will prove to be impossible.
Republican Ed Gillespie once said that minority inclusion is a top priority. This pledge was empty and complicated by embarrassing racial incidences; RNC Committeeman Dave Agema refuses to resign after posting a white supremacist essay on Facebook.
GOP activist Rusty DePass compared First Lady Michelle Obama's relatives to an escaped gorilla. Former Montgomery County, Illinois, Chairman Jim Allen called Illinois congressional candidate Erika Harold a "street walker."
The Latino outreach has suffered in similar ways. Former Colorado Republican Tom Tancredo called the National Council of La Raza a "Latino KKK." In 2013, Latino Republicans watched as Massachusetts Senate candidate Gabriel Gomez lost by 10 percentage points. Where was the GOP's support pledged in the RNC's autopsy report?
Former Republican Sophia A. Nelson emerged as a clear solution to the diversity problem. An African-American lawyer and active for two decades in GOP politics, Republican leaders failed to embrace Nelson's skills and independent thought. Her professional support group was the GOP's direct link to African-American women voters. In her 2009 article, "The GOP's Last Chance," Nelson addressed the alienation of Black Republicans while noting her departure. She wrote: "All of them were loyal and had much to contribute, but they were not given opportunity to advance within the party. In the end, they got tired."
Instead, the GOP promoted Tara Wall. She became a "positive" megaphone for RNC leaders while their inclusion policies failed behind the scenes. I met Wall in 2013 at an expensive steak house. When I mentioned Black Republicans Paul Clinton Harris, Dylan Glenn and Nic Lott, she was dismissive, claiming they weren't real conservatives as she finished her steak. Wall boasted of lavish dinners and travel with Republican leaders, which led me to conclude that the GOP had found their way to her heart, through expensive meals and martinis.
Meanwhile, Nic Lott lost Mississippi's 34th District Senate seat runoff by just 68 votes in 2007. If the RNC were serious about outreach, Lott would be in elected office right now. President George W. Bush's "Brain" Karl Rove knew Lott, but failed to place him in a political or government role during eight years at the White House.
The days of Ed Gillespie and Tara Wall must come to a dramatic end if genuine diversity can take hold. Wall is more of a novelty, displayed at the RNC house when it is convenient to maximize the illusion of diversity. Her role is not meant to move or advance any group.
There must be a visible effort to put disenfranchised Black Republicans into leadership roles and not just posing for photo opportunities.
Ground floor standards of behavior must be established. RNC bylaws must be re-written to enable complete separation between the GOP and the behavior of Republicans like Agema, Depass and Tancredo. The hate talk must end collectively. Rep. Mia Love (R-Utah) should not have to go on national television to defend racial incidents like House Majority Whip Steve Scalise (R-La.) speaking at a white supremacist rally.
Where is the list of 200 minority candidates and 75 new office holders Gillespie boasted of? This is deceptive advertising and no journalist has asked where the $6 million money trail ends. The Republican Party is already viewed as suspect in the Black community. Presidential hopeful Sen. Rand Paul (R-Ky.) found that out when he spoke at Howard University.
With the rash of African-American shootings involving police, Republicans have remained silent during national protests. Some Republicans have stooped to a new low by blaming President Obama for the Ferguson riots. America desperately needs new Black leaders to address this current conflict, but the GOP has failed to promote them.
If they want any chance of winning a national election, the GOP, or the "Grand Old White Party" must leave failed policies to capture this demographic requirement behind.
Get Top Stories Delivered Weekly
More districtchronicles News Articles
Recent districtchronicles News Articles
Discuss This Article