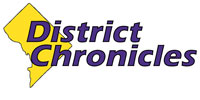 Post Classifieds
Barbara R. Arnwine resigns from Lawyer's Committee
By George E. Curry/NNPA Editor-in-Chief
On April 6, 2015
(NNPA) – Barbara R. Arnwine is not one to back down from a fight. After the U.S. Supreme Court issued a series of rulings that limited the rights of employees to sue their employers for discrimination, she was a key player in a coalition that effectively reversed the rulings by persuading Congress to pass the Civil Rights Act of 1991.
When so-called progressive forces urged her to be quiet about voter suppression in the wake of Barack Obama's election Arnwine was not deterred, issuing her famous "Map of Shame," a color-coded map of the United States detailing where there were efforts to suppress the Black and Brown vote.
The Lawyers' Committee has announced that after 33 years – 26 at the national level and seven with the Lawyers' Committee for Civil Rights Under Law of the Boston Bar Association – Arnwine will step down as president and executive director, effective June 30.
"She has steered the Lawyers' Committee into a more active public policy role on a wide range of contemporary civil rights issues, including the response to Ferguson," said Marc H. Morial, president and CEO of the National Urban League. "She has been a valued colleague and a faithful servant. We will miss her leadership."
Ralph G. Neas, former chairman of the Leadership Conference on Civil and Human Rights, said, "Barbara has been a tireless champion on behalf of civil rights for all Americans. Especially noteworthy were her leadership in the passage of the Civil Rights Act of 1991 and the enforcement of the Voting Rights Act."
Arnwine started thinking about retiring five years ago but was urged to postpone her move until after the organization could get through a capital drive and observance of the group's 50th anniversary.
Energized by yet another fight, the high-energy Arnwine was the point person in the fight against voter suppression.
In one of her proudest moments, Arnwine brought about meaningful change for victims of Hurricane Katrina.
"Before we filed that lawsuit, I had to fight people on my own staff," recalled Arnwine. "Some refused to work on it and said it was far-fetched."
John Britton, her legal director, didn't share that view. The Lawyers' Committee successfully sued the Federal Emergency Management Agency (FEMA), contending the agency had a legal obligation to provide housing assistance to victims of natural disasters.
"I will never forget it," said Arnwine of the speech she gave to some of the victims at a small church in Gulfport, Mississippi "It was a speech I gave where so many people were openly crying. I talked about how God moves even in the midst of tragedy … It was a profound moment. I said to the people that as long were they were willing to fight, that we would be fighting with them; that we weren't going to be disappearing when the cameras disappeared; that we weren't going to disappear when the money disappeared; that we weren't going to disappear when all the volunteers started leaving.
"I said the Lawyers' Committee was going to commit itself for the long-range fight for that community and we did. That's something I am very proud of. We ended up winning over $170 million in a lawsuit against HUD [the Department of Housing and Urban Development] that helped build housing for that region's poor people who had been ignored."
Last May, Arnwine was a finalist for president of the NAACP. One board member told the NNPA News Service at the time, "All of our civil rights organizations have a problem with a woman serving as their chief, day-to-day spokesperson. Second, the clique that runs the board wants someone they can control, not someone like Barbara, who is talented and her own person."
Arnwine said she is not ready to announce what her "encore career" will be. She is hosting a weekly radio program in Washington, D.C., that she hopes to expand and plans to do more public speaking. She has even hinted that she might create a new organization devoted to developing new leadership.
Whatever she decides to do, chances are she'll be fighting to improve the plight of African Americans and never backing down.
Get Top Stories Delivered Weekly
More districtchronicles News Articles
Recent districtchronicles News Articles
Discuss This Article