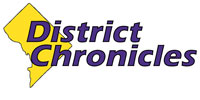 Post Classifieds
Supporters: Purple Line would be an economic boon to Maryland
By Bill Turque
On May 4, 2015
According to a new study commissioned by Montgomery and Prince George's counties, the Purple Line light-rail project would provide benefits other than transportation. It would generate more than 40,000 permanent and temporary jobs, add tens of millions of dollars to the region's tax rolls and boost property values by the billions.
The 81-page report from Frederick-based Transportation Economics & Management Systems (TEMS) is based on an analysis of job markets, transportation patterns, land prices and demographics along the planned 16-mile line that would connect Bethesda and New Carrollton.
The Purple Line would create "opportunities to fundamentally change the character of business in the area while expanding the level of social, personal and tourist interaction," concludes the study.
The study is the latest in a series of appeals from local political, corporate and civic leaders hoping to play to the governor's pro-business sensibilities by touting the economic benefits of the project.
Gov. Larry Hogan's (R) decision on the fate of the long-planned and debated transit venture is expected by mid-May. Hogan has balked at the project's $2.45 billion price tag and $55 million in expected annual operating costs. Officials say he will review cost-cutting proposals from bidders and a state analysis.
Former Lockheed Martin chief executive Norman Augustine, who chairs the Maryland Economic Development and Business Climate Commission, wrote to Hogan in March, urging him to support the plan.
Economic Partners of the Purple Line, an ad hoc developer group organized by the Chevy Chase Land Company – which has holdings along one of the line's proposed stations – has also made its case to the governor, as have opponents from community organizations on the route who are concerned about the environmental impact.
The TEMS report estimates that the project will create 4,000 full-time construction jobs annually over the estimated five-year building schedule. After construction, improved access to communities along the route could generate 27,000 new jobs a year along with $635 million annually in increased tax payments to Montgomery and Prince George's counties and the District.
Over the anticipated 30-year life of the project, residential property values in areas near the line could grow by $11 billion, the study predicts.
Bill Turque, has spent more than 30 years as a reporter and editor for The Washington Post, Newsweek, the Dallas Times Herald and The Kansas City Star.
Get Top Stories Delivered Weekly
More districtchronicles News Articles
Recent districtchronicles News Articles
Discuss This Article