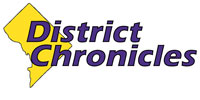 Post Classifieds
Meet Warren Shadd: World's first African American piano maker right in our backyard
By Rachel Kersey/Howard University News Service
On May 4, 2015
Meticulously placed artifacts grace the walls of Warren Shadd's Maryland home in the suburbs of Washington, DC.
On one wall hang photographs of his family — his grandmother, his father, and his mother — all playing musical instruments. Another wall displays a retro article from The Washington Daily News about him as a 13-year-old professional drummer.
Of all the remembrances particularly significant to him is a certificate from the Piano Technicians Guild awarded on May 1, 1967 to his father, James H. Shadd, a registered piano technician and professional pianist.
Shadd is a third generation musician, second generation piano technician and first generation piano manufacturer, as well as the first African American piano manufacturer in the world. It is what he was destined to do, he explains: "I am the chosen one," he said, without a hint of sarcasm. "Not only am I the first African American piano manufacturer, but remarkably enough, we don't make any other musical instruments in abundance. So, I humbly say that makes me the first and only large-scale musical instrument manufacturer."
His company, SHADD Pianos, USA, is headquartered in the Maryland suburbs of Washington, DC and his manufacturing facility is located in the Bronx, New York, however, at his home, he showcases seven of his exquisite pianos, including the acoustic concert grand piano that was played on American Idol last season and one that Grammy Award-winning gospel singer/pianist Richard Smallwood used for his latest CD, Anthology. Smallwood, who once accompanied opera legend Leontyne Price at a White House Christmas celebration, had nothing but praise for Shadd's pianos.
"First of all, for a pianist, it feels and sounds like every piano you've ever wanted to play," he said, "[it's] your dream piano in terms of the highs, the lows, the mids, the harmonics. It's just an incredible piece of work.
"Not only does it have a wonderful sound, but it's beautiful, just a gorgeous piece of furniture. I would play it every day!"
Technically, Shadd has received a great deal of recognition and accolades for the sound, touch, feel, and quality of his pianos. Aesthetically, they are beautiful with the SHADD brand name highly visible on the side of the pianos. Yes, his last name does appear in large gold block letters, but unapologetically, he says it's more of a symbol - paying homage to those who nurtured him to be the accomplished achiever he is today.
"I have so much respect for my family name," he said. "It has a lot to do with the blood, sweat and tears of my father and all of the family - my mother, sister, grandmother, grandfather, aunt, mentors…all the people that were immensely engaged in music that influenced me."
Producing world-class instruments was not always Shadd's dream. Starting as a young child and throughout his tenure at Howard University, he performed as a drummer with famous jazz icons such as Nancy Wilson, Ella Fitzgerald, Jimmy Smith, Joe Williams, Lionel Hampton, and his aunt, Shirley Horn. During his Howard years, he got a record deal as a solo artist (producing his original Funk/Pop music, singing and playing most of the instruments) and further fine tuning his capabilities as a piano technician/rebuilder - a skill he learned from his father beginning in his early teens.
Having the ultimate high proficiency skill in 'music chart-reading,' Shadd also played drums for numerous big band jazz orchestras, recording sessions, and Broadway shows including the hit musical "Ain't Misbehavin'" starring actress/entertainer, Nell Carter along with the original cast.
After the death of his father in 1992, Shadd took over his father's business, Shadd's Piano Hospital Service. Shadd's father had been the exclusive piano technician for the Howard Theatre, Shadd said. So, he would go with his father to the theater while he tuned pianos for great artists such as James Brown, Count Basie, Sammy Davis, Jr., Lena Horne, Duke Ellington, Art Blakey, Motown, Pearl Bailey, and Peggy Lee.
One day, Shadd was tuning a piano when his client gave him the idea for manufacturing pianos. Old Mr. Tucker started crying and without any hesitation he pointed his finger right where the logo was on his old piano exclaiming, 'that right there should say 'Shadd' because you're the only one.'
"I had written down some ideas about how to enhance the volume and the sound of acoustic pianos. So, I dusted-off these drawings and notes that I wrote four or five years previously, and started really tinkering around with the piano sound."
That was the inception of SHADD Pianos, USA, he said. Now, twelve years later, the company has embarked on a historical achievement with a SHADD acoustic concert grand piano being built exclusively for the Vatican, he said. "The Vatican seemed untouchable, unattainable, yet it has become a reality for SHADD" he says."
Aside from having a piano inside the Vatican, Shadd, whose pianos have been played by jazz pianists Monty Alexander, Harry Connick, Jr., Patrice Rushen, Cyrus Chestnut, Chip Crawford, Ellis Marsalis, Kenny Barron, Antonio Ciacca, Wayne Linsey, Orrin Evans, and Geri Allen in addition to a host of other famous musicians, also would like to build a piano for President Barack Obama. With a creative brain that never shuts off, Shadd has also developed a Hybrid Interactive Piano (H.I.P.), equipped with speakers on the front and underneath the piano, a bench with surround sound speakers, a powerful concealed computer, several touchscreen monitors and video cams that allow for online interactive teaching and learning, MIDI (Musical Instrument Digital Interface - to create synthesizer keyboard sounds), and many other innovative features. This technology was created for performance, recording, education (distance learning), and to change lives.
"We tested a full year with autistic, deaf, and blind children," Shadd said. After a year of strict punctilious tests, Shadd and Dr. Phillip Pearl (Chief of Neurology at Harvard Medical and Boston Children's Hospital along with a dream team of decorated researchers, music therapists, and medical scientists), wrote a medically detailed dissertation based upon Shadd's groundbreaking Assistive technology which included his patented computerized, musical, interactive, therapeutic, and audio innovations which encourages social interaction, uplifts spirits, ascends skill sets, brings out embedded talents, instills confidence, improves mental and physical capabilities, produces vibrations for the deaf to identify pitches, and introduces visual colors for the blind. This breakthrough information was published in the highly regarded Music and Medicine Journal, July 2013.
Ree Rinn, a partially deaf pianist and teacher, expressed excitement when she was introduced to Shadd's H.I.P. Numerous ear infections from childhood left Rinn unable to detect high register sounds, and even though she received a bachelor's degree in music, Rinn said she was never able to hear the last 10 notes on a piano until she heard Shadd's hybrid interactive piano that delivered deliberate high frequencies that were unexpected by her.
"I suddenly found myself nearly in tears when I realized I could hear piano notes I had never heard before," she said. "This was astonishing to me and an immensely moving experience."
Along with SHADD's interactive piano model, there is also a keyboard version. As a humanitarian effort, Shadd plans to distribute the keyboard version around the world to children in impoverished communities and developing countries, empowering them with the opportunity to interact with other children and teachers to learn firsthand about new cultures, computer technology, international business, languages, tolerance, music, and more.
"I believe it is important to share this innovative technology to introduce a whole new world of social, musical, educational, technological, and medical interaction as a beacon of goodwill."
Contact SHADD: For more information on sales, rentals, TV and movie product placement, concerts, advertising, and recordings, contact us at: info@shaddpianos.com website: www.shaddpianos.com
Marta Reid Stewart of Duke Ellington School of the Arts contributed to this story.
Get Top Stories Delivered Weekly
More districtchronicles News Articles
Recent districtchronicles News Articles
Discuss This Article