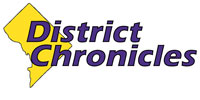 Post Classifieds
Investing in youth summer jobs is investing in the future
By Marc H. Morial
On June 22, 2015
(TriceEdneyWire.com) – "Your first job brings you more than just a steady paycheck – the experience teaches young people life and work skills that serve them long after the job is done. But as our nation continues to recover [from] the deepest recession since the Great Depression, American youth are struggling to get the work experience they need for jobs of the future."
– White House, "We Can't Wait Initiative" Statement Release, January 2012
I can still remember my very first job; the valuable lessons I learned from it continue to inform my career to this day.
Like so many millions of teens, I had the chance to be exposed to the world of work at an early age. I got my first taste of entrepreneurship as one-third of a three-man janitorial company I started with two childhood friends. We mowed lawns, washed cars and cleaned windows. If it needed fixing or cleaning, we were the ones to call. At the age of 15, I earned my first steady paycheck as a copy boy for a local newspaper.
I earned more than money from the experience. With work came important lessons about responsibility, effective communication, time management, interpersonal skills and more.
Today, as our nation continues to recover from the crippling impact of the Great Recession, the ability of teens to jumpstart their future careers remains in jeopardy.
Not only did jobs disappear during our nation's economic downturn, summer jobs —widely acknowledged as the traditional means of entry into our nation's workforce for teens and young adults — became scarce.
Competition from older workers for those entry-level jobs once reserved for teens increased as the labor market weakened. With states slashing budgets to make ends meet, state and federally funded summer job placement programs were either underfunded or cut.
Regardless, teen employment matters not only for their future, but also for that of our nation. In addition to it being something productive for young people to do during the summer, it puts money in their pocket that they'll spend within the community. Studies have also shown that those who work when they are young are more likely to be employed in the future and will earn higher salaries.
According to the Bureau of Labor Statistics, after a high of 27.2 percent teen unemployment in 2010, unemployment for workers ages 16-19 is now down to 17.9 percent. As is the case with adult workers, teens are beginning to find jobs as the market recovers, but unemployment remains high for young people, disproportionately affecting low-income youth and minorities. The national unemployment rate stands at a staggering 30.1 percent for Black teens and 19.2 percent for Hispanic teens.
Our nation's answer to this dilemma has been a fractured portrait of private and public initiatives and success. Cities and states have cobbled together money – when it's in the budget – and have funneled it to local groups or agencies that connect youths to jobs or job training.
In 2012, the White House launched Summer Jobs+ as part of the "We Can't Wait" initiative. The project brought together the federal government and the private sector to create 180,000 employment opportunities for low-income youth.
At the National Urban League, we work with at-risk youth to introduce them into the workforce through a comprehensive set of services provided by the Urban Youth Empowerment Program. While all of these efforts are laudable and have changed many lives and communities for the better, it is not enough. Our nation needs to expand summer job programs and create year-round employment for our young people. We need a commitment that says yes to teens and to their future.
Investing in our young people is an investment in the continued strength of this great nation and its workforce. Young people need the formative workplace skills they can get in those entry-level jobs to move on to greater career success and higher salaries in the future. Our nation – and its local economies – benefit when teens spend their disposable income. Surely there are tax loopholes, corporate or otherwise, that can be closed, bringing additional dollars to the table to invest in our young people.
Get Top Stories Delivered Weekly
More districtchronicles News Articles
Recent districtchronicles News Articles
Discuss This Article