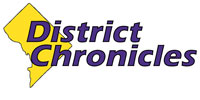 Post Classifieds
Leggett, Montgomery County approve privatization of County economic development
Metro Brief
On July 13, 2015
The Montgomery County Council approved County Executive Isiah "Ike" Leggett's initiative to privatize county economic development efforts in order to boost business attraction and retention and further strengthen the growth of good jobs in the county.
"From the time I was sworn in last December, I promised that Montgomery County government would change its relationship with the business community," said Leggett. "This was a key element in my 'Six-Point Economic Plan' I announced as I began my third term as County Executive.I also pledged that we would also change our economic competitiveness – how we attract and maintain businesses in Montgomery County."
Leggett continued, "Montgomery County is competitive – but we need to be more competitive in order to meet the dynamic challenges that face the Washington, D.C., metropolitan region. To continue moving forward, I believe it is necessary to eliminate even more barriers to remain competitive regionally, nationally and globally.
"While our Department of Economic Development is doing a good job given the worst economic conditions in decades, we can do better. We must do better. We must be more attuned to business trends and needs. We must be more flexible in our approach."
He added that bringing the private sector in to lead the county's economic development will allow for adaptation to market changes and business community needs.
"Creating this new organization does not take away the County government's need to be actively engaged in economic development or provide overall leadership and vision. The County will continue to play a role in economic development through other functions that a local government usually performs, including land use, community development and transportation.
"With these changes, I expect Montgomery County to be even more of an economic powerhouse at a time, and in a region, where economic competition is growing more fierce every day," he concluded.
Get Top Stories Delivered Weekly
More districtchronicles News Articles
Recent districtchronicles News Articles
Discuss This Article