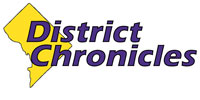 Post Classifieds
U. S. Senate education bill betrays law's civil rights legacy
By Wade Henderson
On July 20, 2015
(TriceEdneyWire.com) – Congress is currently debating a long overdue reauthorization of the nation's preeminent civil rights education law – the Elementary and Secondary Education Act. Without major fixes to the bill, Congress should just go back to the drawing board.
Since its passage in the wake of Brown v. Board of Education, ESEA has been our nation's driving force for educational equity. For students of color, students with disabilities, native students, English learners, and low-income students, a strong ESEA is vital to ensuring that states and school districts are living up to their obligation to provide a quality education to all on an equal basis – not just for the most privileged or wealthy.
The current Senate ESEA bill, the Every Child Achieves Act, betrays the law's rich legacy and would actually weaken protections for students. And the House's proposal is abhorrent and would be an unmitigated disaster for vulnerable students.
But we think that the Every Child Achieves Act can be improved on the Senate floor with four fixes that would expand opportunities, resources, and outcomes for all students.
First, the bill must hold schools and districts accountable for educating all students. The current Senate proposal lets schools and districts off the hook from narrowing the massive gaps in opportunity and achievement for students of color, students with disabilities, Native students, low-income students, and English learners. Ensuring a level playing field in education should be America's number one priority to ensure a strong and vibrant future. Allowing schools to avoid responsibility for properly educating all students is effectively gutting the ESEA and undermining the law's very purpose.
Second, ESEA must provide the transparency and data that families and communities need to advocate for their children. The current Senate proposal would deny us the ability to know how girls and boys of color or with disabilities are faring in schools. It also fails to adapt to the diversity of our nation's children by grouping all Asian-American students together.
Third, ESEA must require states to intervene to correct the massive resource disparities that plague our nation's schools. Districts that predominately serve students of color receive approximately $2,000 less per student than districts that predominately serve White students. This leads to our students being taught in substandard facilities by underqualified teachers using old textbooks and outdated technology.
Many states have even under-resourced these schools and districts in defiance of their own state courts and constitutions. The current iteration of ESEA doesn't do enough to correct these disparities.
And, finally, there must be proper oversight from the U.S. Department of Education to make sure that federal funds are used to protect vulnerable students and the law is implemented well. The Senate proposal strips the Department of Education of its authority to hold states and districts accountable for the federal money they receive. There must be accountability to make sure that funds serve the students who most need it and that the law is executed consistent with Congress' intent.
Without these fixes, this reauthorization would be a betrayal of ESEA's legacy as a civil rights education bill, and it will be opposed by the civil rights and disability rights communities. Ensuring a strong ESEA is our number one priority and we will not accept any reauthorization that turns back the clock on 50 years of progress.
Wade Henderson is president and CEO of The Leadership Conference on Civil and Human Rights, a coalition of more than 200 national civil rights groups.
Get Top Stories Delivered Weekly
More districtchronicles News Articles
Recent districtchronicles News Articles
Discuss This Article