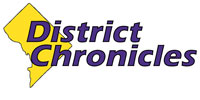 Post Classifieds
Questions continue to surround the death of Sandra Bland
On August 3, 2015
(TriceEdneyWire.com) – Sandra Bland has become the latest in a string of African Americans who have experienced suspicious deaths in police custody.
In the rapidly developing case, the medical examiner has ruled the death a suicide. But the FBI is now investigating the case as a possible murder.
According to widespread reports, Bland was arrested for allegedly kicking a police officer July 11. She was found dead, hanging in a holding cell the morning of July 13.
Family members said the 28-year-old from Naperville, a Chicago suburb, had no indications of an emotional state that would lead to suicide. According to the Associated Press, she was arrested following a traffic stop for failing to signal a lane change and was jailed in a Waller County jail cell in Hempstead, Texas.
Protests are rapidly increasing over the death, which is under investigation by Texas Rangers. Already, hashtags #JusticeForSandy and #WhatHappenedToSandyBland are trending on social media.
"Based on the Sandy that I knew, that's unfathomable to me," said Bland's sister, Sharon Cooper, at a news conference in Chicago, according to AP. Another sister, Shante Needham, said they learned of Bland's death as they tried to raise money for her bail.
"This family is really looking to understand what happened," said the family's lawyer, Cannon Lambert, during the news conference. "We don't understand this. It doesn't make sense."
Waller County District Attorney Elton Mathis claims there is so far no evidence of foul play.
"If I receive information that there's something nefarious going on, or foul play, we will certainly get to the bottom of that," said Mathis in an interview with the Chicago Tribune. "I understand there's some disbelief among some friends and family that she would do this to herself. That's why it's very important that the Texas Rangers be allowed to conduct a thorough investigation."
However, Mathis later told a local television station, "I will admit it is strange someone who had everything going for her would have taken her own life. That's why it's very important a thorough investigation is done and that we get a good picture of what Ms. Bland was going through the last four or five days of her life."
Bland was about to start a new job Aug. 3, at the Historically Black College Prairie View A&M, where she received a bachelor's degree in agriculture in 2009. She was reportedly taking a position as a programming associate for the school's cooperative extension.
Reports say that Needham, her sister, said Bland called her from jail on July 11. Bland reportedly told her that an officer had placed his knee in her back and she thought her arm had been broken.
"She was very aggravated. She seemed to be in pain. She really felt that her arm had been fractured," said Needham, according to AP. "I told her I would work on getting her out."
Although the Harris County medical examiner has classified Bland's death as a suicide, it remains under investigation as a normal protocol when anyone dies in police custody.
Erik Burse, a trooper and spokesman for the Texas Department of Public Safety, told the Chicago Tribune that Bland "was outside the car and about to be issued a written warning when she kicked the officer and was then arrested."
Lambert, the family's lawyer, said he didn't know what happened prior to the arrest, but he did not believe Bland would kick an officer unless provoked.
No one in her circle of friends believes the police. LaVaughn Mosley told KPRC TV, "Anyone who knows Sandy Bland knows she has a thirst for life. She was planning for the future, and she came here to start that future, so to say she killed herself is totally absurd."
Get Top Stories Delivered Weekly
More districtchronicles News Articles
Recent districtchronicles News Articles
Discuss This Article