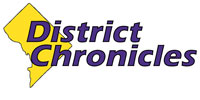 Post Classifieds
President Obama basks in string of victories
By Dr. E. Faye Williams, Esq.
On August 3, 2015
(TriceEdneyWire.com) – For the past several weeks, it has seemed that President Obama could do no wrong. Even some critics see his success.
Media types say he's had "good weeks." Using my own terminology, I say that everything he's touched has turned to gold.
Although we always expect the best, I'm sure there're many who stand in awe of Obama and his ability to pull victories from the jaws of defeat.
I'm sure some call it luck, but I attribute his successes to the combination of superior intellect and good, old-fashioned common sense. I also believe he has been blessed with an anointing from God.
My first source of political joy came from the announcement that a deal had been struck with Iran, preventing its development of nuclear weaponry. As a proponent of peaceful conflict-resolution, I joined those Americans who embrace diplomatic resolutions to this – and future – problems emerging from the Mid-East.
From the start this deal has faced an uphill battle against the criticism from Obama's mostly Republican political opponents and the elected Prime Minister of Israel, Benjamin Netanyahu.
As negotiations continued, objective observers understood that no settlement would be acceptable to those who were and still are entrenched in positions that lead only to war.
The military men and women I know believe the military to be established to protect and defend national interests when diplomacy fails. Fanatics who stand in opposition to negotiated settlement apparently want military force as the first alternative to conflict management.
Without question, the U.S. has the best, most technologically advanced military in the world, but we should not let ourselves be forced into a fight just because we can.
Significantly, until July 14, 2015, those in opposition had no substantive knowledge of the terms and conditions of the agreement. That fact begs the question, "How can you be against an agreement when you don't know the outlined terms?" Despite the logic of this question, those whose only opposition to Obama is his race and/or his party believe and are able to convince other liked-minded bigots that the agreement is bad.
Details of the agreement are too extensive to fully outline, so I urge you to read them for yourself or listen to Obama's July 15 press conference.
On July 14, I was present as Obama addressed the NAACP Convention in Philadelphia. His speech contained his proposals to reform sentencing procedures for non-violent drug offenders.
Overwhelmingly, his speech was welcomed. In my opinion, this speech was part two of an outstanding presidential week.
To anyone listening objectively, the President's logic was pure. Some of the facts he presented were:
The U.S. is home to 5 percent of the world's population, yet houses 25 percent of the world's prisoners.
Taxpayers spend 80 billion each year to pay for U.S. prisons.
A causal factor for the prison population increase is sentencing that is not proportional to the crime committed.
The U.S. incarceration rate is four times higher than China's.
The U.S. imprisons more people than the combined prison population of the top 35 European countries.
In 1980, the U.S. prison population was 500,000. Today, it is 2.2 million. In the last two decades, the U.S. prison population has doubled.
The president is proposing restructured sentencing, alternative or diversionary sentences, drug courts and other innovative methods to reduce the imprisonment of non-violent drug offenders.
This is especially important to communities of color since many of our citizens fall victim to excessive law enforcement and number among the non-violent drug offenders.
It was a very good week for the President
Dr. E. Faye Williams is President of the National Congress of Black Women, Inc.
Get Top Stories Delivered Weekly
More districtchronicles News Articles
Recent districtchronicles News Articles
Discuss This Article