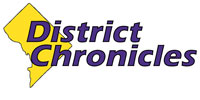 Post Classifieds
Mass incarceration makes country worse off
On August 3, 2015
(TriceEdneyWire.com) - For the $80 billion that America spends annually to keep people incarcerated, the nation could have universal preschool for every 3-year-old and 4-year-old in America; could double the salary of every high school teacher; could finance new roads, bridges, airports, job training programs, research and development, President Obama told the NAACP convention earlier this month.
In a speech to the NAACP's Annual Convention in Philadelphia, President Obama called for criminal justice reforms that would reduce mass incarceration.
Obama described the issue as an "aspect of American life that remains particularly skewed by race and by wealth.
"There's a long history of inequity in the criminal justice system in America," he said, adding that more Americans have come to realize the level of racism in the criminal justice system.
Policies he said he will push include:
The Shorter sentences for low-level drug dealers.
Reduced sentences for prisoners who complete programs that make them less likely to commit a repeat offense.
Innovative new approaches to link former prisoners with employers and help them stay on track with good jobs.
"Ban the Box" on job applications that ask about incarceration histories "so that former prisoners who have done their time and are now trying to get straight with society have a decent shot in a job interview."
The right to vote upon reentry to society for people who have served their time.
The NAACP applauded Obama's proposals. Three days earlier, the President had commuted the sentences of 46 non-violent prisoners with federal drug convictions. It was also two days before he became the first U. S. President to actually visit a federal prison.
Obama told the audience that a third of the Justice Department's budget now goes toward incarceration.
"But every dollar they have to spend keeping nonviolent drug offenders in prison is a dollar they can't spend going after drug kingpins, or tracking down terrorists, or hiring more police and giving them the resources that would allow them to do a more effective job community policing," he said.
He added that there are immeasurable costs – those that come from the racial disparities of the system and the disproportionate impacts on people of color.
"African Americans and Latinos make up 30 percent of our population; but they make up 60 percent of our inmates. About one in every 35 African American men, one in every 88 Latino men is serving time right now. Among white men, that number is one in 214," he said. "The bottom line is that in too many places, black boys and black men, Latino boys and Latino men experience being treated differently under the law.
"This is not just barbershop talk. A growing body of research shows that people of color are more likely to be stopped, frisked, questioned, charged, and detained. African Americans are more likely to be arrested. They are more likely to be sentenced to more time for the same crime. And one of the consequences of this is, around one million fathers are behind bars.
President Obama has spoken to the NAACP just about every year since he's been in office, but never with as much detail about the perils of racism and injustice.
"What is that doing to our communities? What's that doing to those children? He asked. "Our nation is being robbed of men and women who could be workers and taxpayers, could be more actively involved in their children's lives, could be role models, could be community leaders, and right now they're locked up for a non-violent offense."
"So our criminal justice system isn't as smart as it should be. It's not keeping us as safe as it should be. It is not as fair as it should be. Mass incarceration makes our country worse off, and we need to do something about it."
Get Top Stories Delivered Weekly
More districtchronicles News Articles
Recent districtchronicles News Articles
Discuss This Article