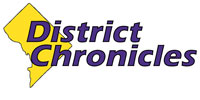 districtchronicles Storage
Mini U Storage - Springfield
Mini U Storage - Springfield
Springfield, VA 22150
(877) 690-859
Facility Features
Free use of truck (tenant must refuel, $19 truck insurance fee, $[50 miles at no charge] 250 -mile limit)
Truck rental available
Fenced and lighted
Vehicle requires insurance
Electronic gate access
Penske truck rental
Vehicle requires title
Handcarts available
Moving supplies for sale
Manager lives on-site
Email billing available
Rent due on same day each month per lease start
Auto-pay available
Vehicle must be running
Vehicle requires registration
Title must match renter
Insurance required
Insurance available
Homeowners/renters insurance accepted
Cash accepted
Checks accepted
Credit cards accepted (Visa, Mastercard, AMEX, Discover)
5% military discount (active-duty, reserves, veterans)
5% senior discount
Office Hours
Sun: 9:00 AM - 3:00 PM
Mon: 9:00 AM - 6:00 PM
Tue: 9:00 AM - 6:00 PM
Wed: 9:00 AM - 6:00 PM
Thu: 9:00 AM - 6:00 PM
Fri: 9:00 AM - 6:00 PM
Sat: 8:00 AM - 6:00 PM
Access Hours
Sun: 6:00 AM - 9:00 PM
Mon: 6:00 AM - 9:00 PM
Tue: 6:00 AM - 9:00 PM
Wed: 6:00 AM - 9:00 PM
Thu: 6:00 AM - 9:00 PM
Fri: 6:00 AM - 9:00 PM
Sat: 6:00 AM - 9:00 PM
7711 Loisdale Rd
About Mini U Storage - Springfield
• Free $10 Starbucks gift card at time of rental, MUST be reserved through Sparefoot or Miniustorage. com. • Free Truck rental period with each new unit rental ($30 value), first 50 miles FREE! (Insurance, deposit and fuel are renter's responsibility). Subject to availability. Get all the details from the managers. • On-site Resident Managers • Customer service is our #1 PRIORITY! • Large variety of Inside and Drive Up access units • Free use of shelving – keep your stuff neat and organized! • Mini U Storage has friendly and knowledgeable staff that can help you with all of your moving and storage needs. We even sell moving and packing supplies on-site for additional convenience. • Advertised unit sizes are approximate sizes. Please inspect the unit to be sure the actual size meets your needs. • The special pricing and Move-In Discounts are for new customers only. *Proof of property insurance is required at the time of move-in. For your convenience, we offer property insurance on-site. **Due to high demand we can only guarantee availability for a few days, though we will do everything possible to honor all reservations. Please reserve your unit within 7 days of your storage need. Thanks!
Reserve a Storage Unit for FREE
- Lock in this rate, no credit card required
- No obligation, rentals are month to month
5' x 5' Unit

- Covered

- Premium unit

- None door

- Floor 1

- Interior

$65.00

per month
5' x 10' Unit

- Premium unit

- None door

- Floor 1

- Interior

$79.00

per month
5' x 10' Unit

- Premium unit

- None door

- Floor 1

- Interior

$103.00

per month
10' x 10' Unit

- None door

- Floor 1

- Interior

$155.00

per month
10' x 15' Unit

- None door

- Floor 1

- Drive up

- Outdoor access

$205.00

per month
Please enter all your information below to reserve this unit online for FREE.
No obligation to rent. Leasing this space is month-to-month, with no long term commitment. By clicking to reserve this unit, you agree to our Terms Of Service
TODAY'S PRINT EDITION
More Self Storage Units In Springfield
Pay the remaining days this month, next month 50% off!
Pay 1 Month, Get 1 Free!
Reviews for Mini U Storage - Springfield
I came in, the people behind the desk promptly helped me, I was able to secure my unit and truck in less than an hour.
- Emily, 11/03/2018
We needed a safe a secure storage unit to temporarily store some belongings. The process was a breeze (aside from the physical labor part of filling the storage unit), and we have our account set up on autopay, which has been great. Would highly recommend this storage facility.
- Timothy, 07/11/2018
Space could have been cleaner and seemed narrower/smaller than expected but mostly as expected.
- Sahar, 05/29/2018
Employers & Housing Providers
Employers can list job opportunities for students
Post a Job
Housing Providers can list available housing
Post Housing
Your new password has been sent to your email!
You just missed it! This listing has been filled.
Post your own housing listing on Uloop and have students reach out to you!

Upload An Image
Please select an image to upload
Note: must be in .png, .gif or .jpg format
OR

Provide URL where image can be downloaded
Note: must be in .png, .gif or .jpg format