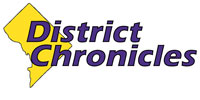 districtchronicles Storage
Extra Space Storage - Washington DC - U St
Extra Space Storage - Washington DC - U St
Washington, DC 20009
(877) 690-859
Facility Features
Elevator available
Fenced and lighted
Video cameras on site
Vehicle requires insurance
Loading dock (truck access size-54ft)
Electronic gate access
Vehicle requires title
Handcarts available
Moving supplies for sale
Spanish speakers on staff
Email billing available
Rent due on same day each month per lease start
Auto-pay available
Vehicle must be running
Vehicle requires registration
Title must match renter
Insurance required
Insurance available
Homeowners/renters insurance accepted
Cash accepted
Checks accepted
Credit cards accepted (Visa, Mastercard, AMEX, Discover)
5% military discount (active-duty)
5% senior discount
Office Hours
Sun: 10:00 AM - 3:00 PM
Mon: 9:30 AM - 6:00 PM
Tue: 9:30 AM - 6:00 PM
Wed: 9:30 AM - 6:00 PM
Thu: 9:30 AM - 6:00 PM
Fri: 9:30 AM - 6:00 PM
Sat: 9:00 AM - 5:30 PM
Access Hours
Sun: 10:00 AM - 2:30 PM
Mon: 9:30 AM - 5:30 PM
Tue: 9:30 AM - 5:30 PM
Wed: 9:30 AM - 5:30 PM
Thu: 9:30 AM - 5:30 PM
Fri: 9:30 AM - 5:30 PM
Sat: 9:00 AM - 5:00 PM
1420 U Street Northwest
About Extra Space Storage - Washington DC - U St
Reserve a Storage Unit for FREE
- Lock in this rate, no credit card required
- No obligation, rentals are month to month
3' x 3' Unit

- Floor 1

- Interior

$48.00

per month
3' x 4' Unit

- Interior

- Elevator

$49.00

per month
3' x 4' Unit

- Floor 1

- Interior

$58.00

per month
3' x 4' Unit

- Climate controlled

- Floor 1

- Interior

$61.00

per month
3' x 5' Unit

- Interior

- Elevator

$57.00

per month
3' x 5' Unit

- Floor 1

- Interior

$65.00

per month
4' x 5' Unit

- Interior

- Elevator

$89.00

per month
5' x 5' Unit

- Interior

- Elevator

$99.00

per month
5' x 5' Unit

- Floor 1

- Interior

$134.00

per month
4' x 7' Unit

- Interior

- Elevator

$107.00

per month
5' x 7' Unit

- Interior

- Elevator

$107.00

per month
5' x 7' Unit

- Floor 1

- Interior

$161.00

per month
5' x 7' Unit

- Climate controlled

- Floor 1

- Interior

$170.00

per month
7' x 7' Unit

- Interior

- Elevator

$122.00

per month
5' x 10' Unit

- Interior

- Elevator

$131.00

per month
5' x 12' Unit

- Interior

- Elevator

$155.00

per month
8' x 8' Unit

- Interior

- Elevator

$155.00

per month
7' x 10' Unit

- Interior

- Elevator

$159.00

per month
8' x 10' Unit

- Interior

- Elevator

$172.00

per month
8' x 13' Unit

- Interior

- Elevator

$203.00

per month
7' x 15' Unit

- Interior

- Elevator

$205.00

per month
12' x 13' Unit

- Interior

- Elevator

$259.00

per month
Please enter all your information below to reserve this unit online for FREE.
No obligation to rent. Leasing this space is month-to-month, with no long term commitment. By clicking to reserve this unit, you agree to our Terms Of Service
TODAY'S PRINT EDITION
More Self Storage Units In Washington
Reviews for Extra Space Storage - Washington DC - U St
Very helpful staff. They tried their best to help me get the best deal for my needs. The only downside is that you can only access your belongings during their opening hours.
- Rachelle, 07/04/2017
Very easy to access from downtown DC. Good customer service. Great promotions.
- Lily, 09/11/2016
Friendly people! I love how the staff informed me nicely and honest only how everything goes with a storage.
- Danicole Ramos, 06/20/2016
Employers & Housing Providers
Employers can list job opportunities for students
Post a Job
Housing Providers can list available housing
Post Housing
Your new password has been sent to your email!
You just missed it! This listing has been filled.
Post your own housing listing on Uloop and have students reach out to you!

Upload An Image
Please select an image to upload
Note: must be in .png, .gif or .jpg format
OR

Provide URL where image can be downloaded
Note: must be in .png, .gif or .jpg format