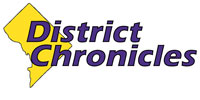 districtchronicles Storage
Backlick Storage
Backlick Storage
Springfield, VA 22151
(877) 690-859
Facility Features
Elevator available
24-hour access (for business users only, with manager approval)
Fenced and lighted
Video cameras on site
Electronic gate access
Handcarts available
Band practice allowed in units
Moving supplies for sale
Manager lives on-site
Email billing available
Accepts mail/packages for tenants
Rent due on same day each month per lease start
Auto-pay available
Vehicle must be running
Vehicle requires registration
Cash accepted
Checks accepted
Credit cards accepted (Visa, Mastercard, AMEX, Discover)
Allow 18-wheeler dropoff
Has 18-wheeler alleys
10% military discount (active-duty)
Office Hours
Sun: Closed
Mon: 9:30 AM - 6:00 PM
Tue: 9:30 AM - 6:00 PM
Wed: 9:30 AM - 6:00 PM
Thu: 9:30 AM - 6:00 PM
Fri: 9:30 AM - 6:00 PM
Sat: 9:30 AM - 6:00 PM
Access Hours
Sun: 6:00 AM - 10:00 PM
Mon: 6:00 AM - 10:00 PM
Tue: 6:00 AM - 10:00 PM
Wed: 6:00 AM - 10:00 PM
Thu: 6:00 AM - 10:00 PM
Fri: 6:00 AM - 10:00 PM
Sat: 6:00 AM - 10:00 PM
6880 Commercial Drive
About Backlick Storage
Shop small. Shop local. Backlick Storage is a company that breaks the traditional mold of corporate structure by combining the experience of the business owners and office managers to create a more effective system tailored to our specific location. The traditional management style of "policies for all locations" results in many shortcomings that we simply do not experience. Our management style allows store specific polices to be created that are designed solely to benefit OUR customers. We are local and veteran owned with no ties to big name national companies. Let us show you how we are different, reserve now!
Reserve a Storage Unit for FREE
- Lock in this rate, no credit card required
- No obligation, rentals are month to month
5' x 5' Unit

- Climate controlled

- Floor 3

- Interior

- Elevator

$69.00

per month
5' x 5' Unit

- Climate controlled

- Floor 1

- Interior

$99.00

per month
5' x 10' Unit

- Climate controlled

- Floor 2

- Interior

- Elevator

$124.00

per month
10' x 5' Unit

- Climate controlled

- Floor 3

- Interior

- Elevator

$129.00

per month
10' x 30' Unit

$305.00

per month
Please enter all your information below to reserve this unit online for FREE.
No obligation to rent. Leasing this space is month-to-month, with no long term commitment. By clicking to reserve this unit, you agree to our Terms Of Service
TODAY'S PRINT EDITION
More Self Storage Units In Springfield
50% off First Month's Rent! FREE truck rental. Free $10 Starbucks gift card at time of rental.
Reviews for Backlick Storage
Conveniently locate near beltway. Work trucks using facility for parking are way in back of property so they are not seen. There was no nasty trash blowing around like most places I visited. Friendly staff which is a releif.
- Russell, 04/08/2018
The staff here are friendly. The storage unit was clean and in good condition upon move-in. Facility seems secure. Great location. Lots of options and choices as far as units. The price per month is comparable if not a bit better through Spare Foot for storage. Would definitely recommend to a friend.
- Heather, 08/29/2017
Great experience. I would absolutely recommend the storage facility to everyone. Competitive pricing, great staff, they have my complete trust and confidence. The move-in process was smooth, and efficient
- Craig, 07/17/2017
Employers & Housing Providers
Employers can list job opportunities for students
Post a Job
Housing Providers can list available housing
Post Housing
Your new password has been sent to your email!
You just missed it! This listing has been filled.
Post your own housing listing on Uloop and have students reach out to you!

Upload An Image
Please select an image to upload
Note: must be in .png, .gif or .jpg format
OR

Provide URL where image can be downloaded
Note: must be in .png, .gif or .jpg format