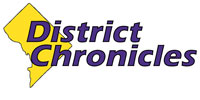 districtchronicles Storage
Premier Plaza
Premier Plaza
Springfield, VA 22150
(877) 690-859
Facility Features
Elevator available
24-hour access
Fenced and lighted
Video cameras on site
Rent due on same day each month per lease start
Auto-pay available
$99 security deposit required (refundable)
Insurance required
Homeowners/renters insurance accepted
Checks accepted
10% military discount (active-duty, reserves, veterans)
Office Hours
Sun: Closed
Mon: 9:00 AM - 6:00 PM
Tue: 9:00 AM - 6:00 PM
Wed: 9:00 AM - 6:00 PM
Thu: 9:00 AM - 6:00 PM
Fri: 9:00 AM - 6:00 PM
Sat: Closed
Access Hours
Sun: 12:00 AM - 11:59 PM
Mon: 12:00 AM - 11:59 PM
Tue: 12:00 AM - 11:59 PM
Wed: 12:00 AM - 11:59 PM
Thu: 12:00 AM - 11:59 PM
Fri: 12:00 AM - 11:59 PM
Sat: 12:00 AM - 11:59 PM
6120 Brandon Ave
About Premier Plaza
**IMPORTANT NOTE: When you book a reservation, please select a date at least 5-10 days in the future. Once you make a reservation, we will honor the special promotion for up to 30 days. We process reservations as quickly as possible, but realistically it generally takes 5-10 days to see the facility, run the standard background and credit check (as stated below), execute a lease, and provide you with keycard access. Please additionally note that a security deposit is required prior to move-in.** *Please additionally note that the $99/month promo for the first twelve months is with a 2 year commitment.* Premier Plaza is a professionally managed and exceptionally attractive medical condo building in Springfield, VA, conveniently located within minutes of the I-495/I-95 interchange. As part of the renovation and conversion to condominiums in 2006, ownership custom built 15 large approximately 10x10 storage units for the Doctors at Premier Plaza. At Premier Plaza, we place a lot of emphasis on security. Not only is each storage unit individually locked, the entrance to the storage facility is locked 24/7. Furthermore, while the building is accessible during normal business hours, only tenants and storage renters are provided secured access after hours. We also maintain 24/7 video surveillance and building monitoring and conduct a basic credit and criminal background check on all renters for security and liability purposes. The storage units are all separated by 8 ft tall chain link fencing, which measures the floor-to-ceiling height of the storage area. All storage units are climate controlled and walk-in units. All reservations at this facility should be scheduled 5-10 days in advance to allow time for a tour of the storage facility and available units, followed by the required background check and lease. Please do not make a reservation less than 5 days in advance, or we may not be able to honor your preferred move-in date. Finally, please note that this facility accepts only 1-5 year lease terms, and is not available for month-to-month rentals. A security deposit is also required prior to move-in. The amount of the security deposit will depend on the term and promotional deal, if available, you choose.
Reserve a Storage Unit for FREE
- Lock in this rate, no credit card required
- No obligation, rentals are month to month
| | | |
| --- | --- | --- |
| Unit Size | Price (per month) | Reserve |
| 7' x 10' | 140.00 | Select |
| 7' x 11' | 145.00 | Select |
| 8' x 10' | 145.00 | Select |
7' x 10' Unit

- Climate controlled

- Lights

- 8 ft ceiling

- Swing door

- Floor 1

- Interior

- Ada accessible

$140.00

per month
7' x 11' Unit

- Climate controlled

- Lights

- 8 ft ceiling

- Swing door

- Interior

- Ada accessible

$145.00

per month
8' x 10' Unit

- Climate controlled

- Lights

- 8 ft ceiling

- Swing door

- Interior

- Ada accessible

$145.00

per month
Please enter all your information below to reserve this unit online for FREE.
No obligation to rent. Leasing this space is month-to-month, with no long term commitment. By clicking to reserve this unit, you agree to our Terms Of Service
TODAY'S PRINT EDITION
More Self Storage Units In Springfield
Pay 1 Month, Get 1 Free!
50% off First Month's Rent! FREE truck rental. Free $10 Starbucks gift card at time of rental.
Reviews for Premier Plaza
Good folks. Not an average setup in the sense that they have a big room with several units that are separated by floor to ceiling chain link fence. However the facility is tucked in the basement of an office building and has video cameras watching who goes in and out. And they carefully screen everyone before they allow them access to the space so your neighbors are well vetted so to speak. I am very happy with the price and the management both at the office and on site level is very attentive and helpful.
- Walt, 09/06/2013
Not a traditional mini-storage but fenced in pens in the basement of a office building. Not the easiest access or the safest set up. Anyone walking by can see your stuff. Storage literally constructed with chain link fence. Anyone could climb through the drop ceiling and steal your stuff in about 3 minutes. Area not zoned for mini-storage for a reason . They also have a rather invasive background check, credit, DRIVING RECORD and criminal. Be careful what you sign. Every time an investigative report is run it effects your credit rating.
- Randy, 05/04/2013
I moved my stuff in this past weekend and glad I picked this place. I feel like my stuff is safe and watched. The staff was gracious and attentive. I have residential stuff so it was a bit odd putting my stuff in a commercial building but it works out well. And, easy access into the building.
- Anna, 08/08/2011
Employers & Housing Providers
Employers can list job opportunities for students
Post a Job
Housing Providers can list available housing
Post Housing
Your new password has been sent to your email!
You just missed it! This listing has been filled.
Post your own housing listing on Uloop and have students reach out to you!

Upload An Image
Please select an image to upload
Note: must be in .png, .gif or .jpg format
OR

Provide URL where image can be downloaded
Note: must be in .png, .gif or .jpg format