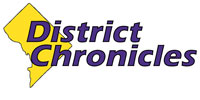 districtchronicles Storage
AAAA Self Storage & Moving
AAAA Self Storage & Moving
Arlington, VA 22206
(877) 690-859
Facility Features
Elevator available
Fenced and lighted
Video cameras on site
Vehicle requires insurance
Loading dock (truck access size-45ft)
Electronic gate access
Handcarts available
Moving supplies for sale
Email billing available
Accepts mail/packages for tenants
Rent due on same day each month per lease start
Auto-pay available
Vehicle must be running
Vehicle requires registration
Insurance required
Cash accepted
Checks accepted
Credit cards accepted (Visa, Mastercard, AMEX, Discover)
Allow 18-wheeler dropoff
100% military discount (active-duty, veterans)
Office Hours
Sun: 12:00 PM - 4:00 PM
Mon: 9:00 AM - 6:00 PM
Tue: 9:00 AM - 6:00 PM
Wed: 9:00 AM - 6:00 PM
Thu: 9:00 AM - 6:00 PM
Fri: 9:00 AM - 6:00 PM
Sat: 8:00 AM - 4:00 PM
Access Hours
Sun: 6:00 AM - 10:00 PM
Mon: 6:00 AM - 10:00 PM
Tue: 6:00 AM - 10:00 PM
Wed: 6:00 AM - 10:00 PM
Thu: 6:00 AM - 10:00 PM
Fri: 6:00 AM - 10:00 PM
Sat: 6:00 AM - 10:00 PM
2305 S Walter Reed Dr
About AAAA Self Storage & Moving
Our 2305 S. Walter Reed Drive self storage location in Arlington, Virginia offers a wide array of self storage features and services to ensure convenience, security and a peace of mind when storing your valuables. Some of the features our storage facilities offer appear below. Please contact this Arlington, Virginia self storage location to hear details about the features and benefits this location offers. $20 Admin Fee Required High Quality Disc Lock $13.24 $14 Customer Goods Protection 24 Hour Monitored Security We Accept and Deliver Packages Automatic Payment Available Boxes, Strapping Tape, Padding and other Packing Materials Climate Controlled Units Drive Up Storage Units Electronic Gate Controls Fax Service Property Protection Program Available Large Contractor Units Monthly & Long Term Leases Outside Vehicle/Boat Parking Resident Manager We sell locks for your storage space 24 hour access is available for commercial tenants $20 admin fee is required To show our appreciation to our Military Personnel for their service: At time of move-in, any military personnel (or their family members) will receive a free disc lock plus their first month's Customer Goods Protection and Administrative fees waived. This promotion can be redeemed in addition to any other specials, discounts or promotions received at time of move-in (excluding any previously advertised Military promotions). Must present active (or retired) military ID at time of rental to receive promotion. New rentals only.
Reserve a Storage Unit for FREE
- Lock in this rate, no credit card required
- No obligation, rentals are month to month
5' x 5' Unit

- Floor 1

- Interior

$127.00

per month
5' x 5' Unit

- Floor 2

- Interior

$127.00

per month
5' x 5' Unit

- Floor 3

- Interior

$127.00

per month
5' x 10' Unit

- Floor 2

- Interior

$169.00

per month
5' x 10' Unit

- Floor 3

- Interior

$169.00

per month
10' x 10' Unit

- Floor 3

- Interior

$311.00

per month
10' x 15' Unit

- Floor 2

- Interior

$394.00

per month
10' x 15' Unit

- Floor 3

- Interior

$394.00

per month
Please enter all your information below to reserve this unit online for FREE.
No obligation to rent. Leasing this space is month-to-month, with no long term commitment. By clicking to reserve this unit, you agree to our Terms Of Service
TODAY'S PRINT EDITION
More Self Storage Units In Arlington
Pay 1 Month, Get 1 Free!
Only $99 per month for the first twelve full months
Reviews for AAAA Self Storage & Moving
I had a great move-in experience with AAAA Storage. Joe and Kent are very friendly and organized. The unit was ready to go, was clean and easy to go to. I would recommend this unit to friends!
- Kate, 05/21/2017
The two men that were working the day I went into AAAA Self Storage were so kind and helpful. They answered every question I asked and it they had fantastic customer service. The facilities are very clean and kept. I was highly impressed as I did not expect that kind of experience.
- Noella, 08/16/2016
I HIGHLY recommend this place. The employees went out of their way to find me the best unit and did so in a timely manner. They're also some of this nicest, most genuine people I've met. You won't find better service or value.
- Tim Carroll, 07/10/2016
Employers & Housing Providers
Employers can list job opportunities for students
Post a Job
Housing Providers can list available housing
Post Housing
Your new password has been sent to your email!
You just missed it! This listing has been filled.
Post your own housing listing on Uloop and have students reach out to you!

Upload An Image
Please select an image to upload
Note: must be in .png, .gif or .jpg format
OR

Provide URL where image can be downloaded
Note: must be in .png, .gif or .jpg format