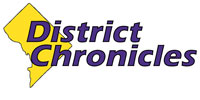 Post Classifieds
Independent , DC Area Textbooks
Find the cheapest Independent , DC Area Textbooks to Rent / Buy. Up to 90% off!

All of our textbooks come with a 21 day Satisfaction Guarantee, 14 days for eTextbooks

Fast and reliable shipping provided by the nation's top shipping company

Save up to 80% on rentals and eTextbooks. Up to 90% on used.
ISBN:1452276595
ISBN13:9781452276595
ISBN:0205722024
ISBN13:9780205722020
ISBN:0323427944
ISBN13:9780323427944
ISBN:1305109643
ISBN13:9781305109643
ISBN:0312601433
ISBN13:9780312601430
ISBN:0307276767
ISBN13:9780307276766
ISBN:1621590372
ISBN13:9781621590378
ISBN:0132492679
ISBN13:9780132492676
ISBN:0380803364
ISBN13:9780380803361
ISBN:0205168558
ISBN13:9780205168552
ISBN:1559362103
ISBN13:9781559362108
ISBN:1337402710
ISBN13:9781337402712
Independent , DC Area Textbooks
Buy or rent college textbooks with Uloop, and you will have the option of physical or digital textbooks for your classes at Independent , DC Area. There are chemistry textbook rentals, biology textbooks to buy, and a lot of other districtchronicles textbooks for rent or to buy. The prices of college textbook rentals are typically much less expensive than you will find at the college bookstore because they are yours to keep for the duration of your class, then you return them at the end of the course. Uloop is a place you can rent or buy physical or online textbooks for your classes at Independent , DC Area.