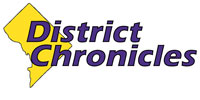 Post Classifieds
Independent , DC Area Radio Textbooks
Find the cheapest Radio Textbooks to Rent / Buy. Up to 90% off!
ISBN:0820476331
ISBN13:9780820476339
ISBN:1559363088
ISBN13:9781559363082
ISBN:0240821165
ISBN13:9780240821160
ISBN:1577667794
ISBN13:9781577667797
ISBN:0807849235
ISBN13:9780807849231
ISBN:0375705171
ISBN13:9780375705175
ISBN:0240522249
ISBN13:9780240522241
ISBN:1138819972
ISBN13:9781138819979
ISBN:1138218812
ISBN13:9781138218819
ISBN:0240811860
ISBN13:9780240811864
Independent , DC Area Art Textbooks
Buy or rent art textbooks with Uloop, and you will have the option of physical or digital art textbooks for your classes at Independent , DC Area. There are many different art textbooks available on Uloop for districtchronicles students, so browse the list above or search by the ISBN number. The prices of art textbook rentals are typically much less expensive than you will find at the college bookstore because they are yours to keep for the duration of your class, then you return them at the end of the course. Uloop is a place you can rent or buy physical or online art textbooks for your classes at Independent , DC Area.