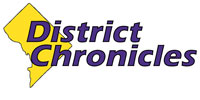 Post Classifieds
Independent , DC Area Educational Software Textbooks
Find the cheapest Educational Software Textbooks to Rent / Buy. Up to 90% off!
ISBN:1259870340
ISBN13:9781259870347
ISBN:0133943038
ISBN13:9780133943030
ISBN:0132613166
ISBN13:9780132613163
ISBN:007337878X
ISBN13:9780073378787
ISBN:0133549925
ISBN13:9780133549928
ISBN:1452216762
ISBN13:9781452216768
ISBN:1483391604
ISBN13:9781483391601
ISBN:0132974428
ISBN13:9780132974424
ISBN:0205626076
ISBN13:9780205626076
ISBN:0133091074
ISBN13:9780133091076
ISBN:0133436527
ISBN13:9780133436525
ISBN:1118076133
ISBN13:9781118076132
ISBN:0078022126
ISBN13:9780078022128
Independent , DC Area Computers Textbooks
Buy or rent computers textbooks with Uloop, and you will have the option of physical or digital computers textbooks for your classes at Independent , DC Area. There are many different computers textbooks available on Uloop for districtchronicles students, so browse the list above or search by the ISBN number. The prices of computers textbook rentals are typically much less expensive than you will find at the college bookstore because they are yours to keep for the duration of your class, then you return them at the end of the course. Uloop is a place you can rent or buy physical or online computers textbooks for your classes at Independent , DC Area.