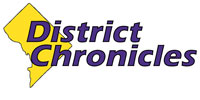 Post Classifieds
Independent , DC Area Design Textbooks
Find the cheapest Design Textbooks to Rent / Buy. Up to 90% off!
ISBN:0133411893
ISBN13:9780133411898
ISBN:1462514383
ISBN13:9781462514380
ISBN:0132774208
ISBN13:9780132774208
ISBN:161689332X
ISBN13:9781616893323
ISBN:0073398144
ISBN13:9780073398143
ISBN:0131950843
ISBN13:9780131950849
ISBN:1111353980
ISBN13:9781111353988
ISBN:1111576009
ISBN13:9781111576004
ISBN:0810942534
ISBN13:9780810942530
ISBN:1412965578
ISBN13:9781412965576
ISBN:1118897846
ISBN13:9781118897843
ISBN:1118804678
ISBN13:9781118804674
ISBN:1305494601
ISBN13:9781305494602
ISBN:0495909971
ISBN13:9780495909972
Independent , DC Area Design Textbooks
Buy or rent design textbooks with Uloop, and you will have the option of physical or digital design textbooks for your classes at Independent , DC Area. There are many different design textbooks available on Uloop for districtchronicles students, so browse the list above or search by the ISBN number. The prices of design textbook rentals are typically much less expensive than you will find at the college bookstore because they are yours to keep for the duration of your class, then you return them at the end of the course. Uloop is a place you can rent or buy physical or online design textbooks for your classes at Independent , DC Area.