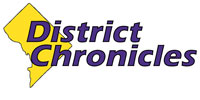 Post Classifieds
Independent , DC Area Role Playing & Fantasy Textbooks
Find the cheapest Role Playing & Fantasy Textbooks to Rent / Buy. Up to 90% off!
ISBN:0393330303
ISBN13:9780393330304
ISBN:0815369204
ISBN13:9780815369202
ISBN:0321085523
ISBN13:9780321085528
ISBN:0415345464
ISBN13:9780415345460
ISBN:0534602797
ISBN13:9780534602796
ISBN:081563045X
ISBN13:9780815630456
ISBN:0393058263
ISBN13:9780393058260
ISBN:0615642047
ISBN13:9780615642048
ISBN:1619120682
ISBN13:9781619120686
ISBN:0415623154
ISBN13:9780415623155
ISBN:0300119836
ISBN13:9780300119831
Independent , DC Area Games Textbooks
Buy or rent games textbooks with Uloop, and you will have the option of physical or digital games textbooks for your classes at Independent , DC Area. There are many different games textbooks available on Uloop for districtchronicles students, so browse the list above or search by the ISBN number. The prices of games textbook rentals are typically much less expensive than you will find at the college bookstore because they are yours to keep for the duration of your class, then you return them at the end of the course. Uloop is a place you can rent or buy physical or online games textbooks for your classes at Independent , DC Area.