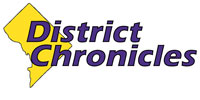 Post Classifieds
Independent , DC Area Organic Textbooks
Find the cheapest Organic Textbooks to Rent / Buy. Up to 90% off!
ISBN:1119503965
ISBN13:9781119503965
ISBN:1118452283
ISBN13:9781118452288
ISBN:032197137X
ISBN13:9780321971371
ISBN:013404228X
ISBN13:9780134042282
ISBN:1118875761
ISBN13:9781118875766
ISBN:0078021553
ISBN13:9780078021558
ISBN:1936221349
ISBN13:9781936221349
ISBN:0073511218
ISBN13:9780073511214
ISBN:1464120277
ISBN13:9781464120275
ISBN:0321768418
ISBN13:9780321768414
ISBN:007340277X
ISBN13:9780073402772
ISBN:0393919048
ISBN13:9780393919042
ISBN:0321803221
ISBN13:9780321803221
Independent , DC Area Gardening Textbooks
Buy or rent gardening textbooks with Uloop, and you will have the option of physical or digital gardening textbooks for your classes at Independent , DC Area. There are many different gardening textbooks available on Uloop for districtchronicles students, so browse the list above or search by the ISBN number. The prices of gardening textbook rentals are typically much less expensive than you will find at the college bookstore because they are yours to keep for the duration of your class, then you return them at the end of the course. Uloop is a place you can rent or buy physical or online gardening textbooks for your classes at Independent , DC Area.