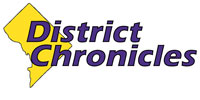 Post Classifieds
Independent , DC Area Emigration & Immigration Textbooks
Find the cheapest Emigration & Immigration Textbooks to Rent / Buy. Up to 90% off!
ISBN:0745648312
ISBN13:9780745648316
ISBN:0821416081
ISBN13:9780821416082
ISBN:031334910X
ISBN13:9780313349102
ISBN:1634599284
ISBN13:9781634599283
ISBN:1594518386
ISBN13:9781594518386
ISBN:0314199446
ISBN13:9780314199447
ISBN:022605716X
ISBN13:9780226057163
ISBN:0195331788
ISBN13:9780195331783
ISBN:0190235314
ISBN13:9780190235314
ISBN:1583676368
ISBN13:9781583676363
Independent , DC Area Law Textbooks
Buy or rent law textbooks with Uloop, and you will have the option of physical or digital law textbooks for your classes at Independent , DC Area. There are many different law textbooks available on Uloop for districtchronicles students, so browse the list above or search by the ISBN number. The prices of law textbook rentals are typically much less expensive than you will find at the college bookstore because they are yours to keep for the duration of your class, then you return them at the end of the course. Uloop is a place you can rent or buy physical or online law textbooks for your classes at Independent , DC Area.