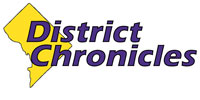 Post Classifieds
Independent , DC Area Calculus Textbooks
Find the cheapest Calculus Textbooks to Rent / Buy. Up to 90% off!
ISBN:1285741552
ISBN13:9781285741550
ISBN:1285740629
ISBN13:9781285740621
ISBN:1337275344
ISBN13:9781337275347
ISBN:1285774779
ISBN13:9781285774770
ISBN:1464114889
ISBN13:9781464114885
ISBN:1285057090
ISBN13:9781285057095
ISBN:0321947347
ISBN13:9780321947345
ISBN:0495557420
ISBN13:9780495557425
ISBN:0538497904
ISBN13:9780538497909
ISBN:0470888644
ISBN13:9780470888643
ISBN:0134763645
ISBN13:9780134763644
ISBN:1305860926
ISBN13:9781305860926
ISBN:0538497815
ISBN13:9780538497817
ISBN:1305876881
ISBN13:9781305876880
Independent , DC Area Mathematics Textbooks
Buy or rent mathematics textbooks with Uloop, and you will have the option of physical or digital mathematics textbooks for your classes at Independent , DC Area. There are many different mathematics textbooks available on Uloop for districtchronicles students, so browse the list above or search by the ISBN number. The prices of mathematics textbook rentals are typically much less expensive than you will find at the college bookstore because they are yours to keep for the duration of your class, then you return them at the end of the course. Uloop is a place you can rent or buy physical or online mathematics textbooks for your classes at Independent , DC Area.