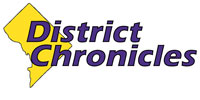 Post Classifieds
Independent , DC Area Music Textbooks
Find the cheapest Music Textbooks to Rent / Buy. Up to 90% off!
ISBN:0190632992
ISBN13:9780190632991
ISBN:0393602516
ISBN13:9780393602517
ISBN:0393937666
ISBN13:9780393937664
ISBN:0415808235
ISBN13:9780415808231
ISBN:1259892700
ISBN13:9781259892707
ISBN:0199859116
ISBN13:9780199859115
ISBN:0078025184
ISBN13:9780078025181
ISBN:0415887143
ISBN13:9780415887144
ISBN:0078025168
ISBN13:9780078025167
ISBN:1337560375
ISBN13:9781337560375
ISBN:1260043371
ISBN13:9781260043372
Independent , DC Area Music Textbooks
Buy or rent music textbooks with Uloop, and you will have the option of physical or digital music textbooks for your classes at Independent , DC Area. There are many different music textbooks available on Uloop for districtchronicles students, so browse the list above or search by the ISBN number. The prices of music textbook rentals are typically much less expensive than you will find at the college bookstore because they are yours to keep for the duration of your class, then you return them at the end of the course. Uloop is a place you can rent or buy physical or online music textbooks for your classes at Independent , DC Area.