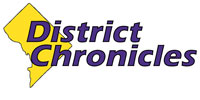 Post Classifieds
Independent , DC Area Language Textbooks
Find the cheapest Language Textbooks to Rent / Buy. Up to 90% off!
ISBN:1285052455
ISBN13:9781285052458
ISBN:0199947481
ISBN13:9780199947485
ISBN:0312450184
ISBN13:9780312450182
ISBN:0814252702
ISBN13:9780814252703
ISBN:0133810364
ISBN13:9780133810363
ISBN:0495900419
ISBN13:9780495900412
ISBN:1133939090
ISBN13:9781133939092
ISBN:0323370810
ISBN13:9780323370813
ISBN:1119060605
ISBN13:9781119060604
ISBN:0132978725
ISBN13:9780132978729
ISBN:0323396453
ISBN13:9780323396455
ISBN:081425179X
ISBN13:9780814251799
ISBN:0133846628
ISBN13:9780133846621
ISBN:0132685752
ISBN13:9780132685757
Independent , DC Area Philosophy Textbooks
Buy or rent philosophy textbooks with Uloop, and you will have the option of physical or digital philosophy textbooks for your classes at Independent , DC Area. There are many different philosophy textbooks available on Uloop for districtchronicles students, so browse the list above or search by the ISBN number. The prices of philosophy textbook rentals are typically much less expensive than you will find at the college bookstore because they are yours to keep for the duration of your class, then you return them at the end of the course. Uloop is a place you can rent or buy physical or online philosophy textbooks for your classes at Independent , DC Area.