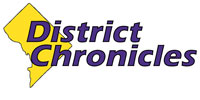 Post Classifieds
Independent , DC Area Asian Textbooks
Find the cheapest Asian Textbooks to Rent / Buy. Up to 90% off!
ISBN:0205837638
ISBN13:9780205837632
ISBN:0205168981
ISBN13:9780205168989
ISBN:1118471962
ISBN13:9781118471968
ISBN:0190211261
ISBN13:9780190211264
ISBN:1405122412
ISBN13:9781405122412
ISBN:0697115917
ISBN13:9780697115911
ISBN:0300195443
ISBN13:9780300195446
ISBN:0195189817
ISBN13:9780195189810
ISBN:1577660439
ISBN13:9781577660439
ISBN:0374527369
ISBN13:9780374527365
ISBN:1412905567
ISBN13:9781412905565
ISBN:1476739404
ISBN13:9781476739403
ISBN:0673469778
ISBN13:9780673469779
Independent , DC Area Poetry Textbooks
Buy or rent poetry textbooks with Uloop, and you will have the option of physical or digital poetry textbooks for your classes at Independent , DC Area. There are many different poetry textbooks available on Uloop for districtchronicles students, so browse the list above or search by the ISBN number. The prices of poetry textbook rentals are typically much less expensive than you will find at the college bookstore because they are yours to keep for the duration of your class, then you return them at the end of the course. Uloop is a place you can rent or buy physical or online poetry textbooks for your classes at Independent , DC Area.