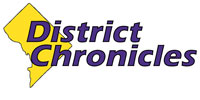 Post Classifieds
Independent , DC Area Consumer Guides Textbooks
Find the cheapest Consumer Guides Textbooks to Rent / Buy. Up to 90% off!
ISBN:0134130251
ISBN13:9780134130255
ISBN:0135053013
ISBN13:9780135053010
ISBN:189087194X
ISBN13:9781890871949
ISBN:0134734823
ISBN13:9780134734828
ISBN:0131590499
ISBN13:9780131590496
ISBN:0997117117
ISBN13:9780997117110
ISBN:0073404764
ISBN13:9780073404769
ISBN:0979133637
ISBN13:9780979133633
ISBN:0072972238
ISBN13:9780072972238
ISBN:1465204342
ISBN13:9781465204349
ISBN:0538745401
ISBN13:9780538745406
ISBN:0547079923
ISBN13:9780547079929
Independent , DC Area Reference Textbooks
Buy or rent reference textbooks with Uloop, and you will have the option of physical or digital reference textbooks for your classes at Independent , DC Area. There are many different reference textbooks available on Uloop for districtchronicles students, so browse the list above or search by the ISBN number. The prices of reference textbook rentals are typically much less expensive than you will find at the college bookstore because they are yours to keep for the duration of your class, then you return them at the end of the course. Uloop is a place you can rent or buy physical or online reference textbooks for your classes at Independent , DC Area.