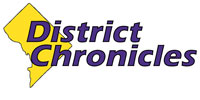 Post Classifieds
Independent , DC Area Gravity Textbooks
Find the cheapest Gravity Textbooks to Rent / Buy. Up to 90% off!
ISBN:0805386629
ISBN13:9780805386622
ISBN:019879651X
ISBN13:9780198796510
ISBN:0573702195
ISBN13:9780573702198
ISBN:0521717930
ISBN13:9780521717939
ISBN:0691174385
ISBN13:9780691174389
ISBN:1506314937
ISBN13:9781506314938
ISBN:0300232713
ISBN13:9780300232714
ISBN:3319847201
ISBN13:9783319847207
ISBN:3319987933
ISBN13:9783319987934
ISBN:1108428746
ISBN13:9781108428743
ISBN:3319793004
ISBN13:9783319793009
ISBN:032501101X
ISBN13:9780325011011
Independent , DC Area Science Textbooks
Buy or rent science textbooks with Uloop, and you will have the option of physical or digital science textbooks for your classes at Independent , DC Area. There are many different science textbooks available on Uloop for districtchronicles students, so browse the list above or search by the ISBN number. The prices of science textbook rentals are typically much less expensive than you will find at the college bookstore because they are yours to keep for the duration of your class, then you return them at the end of the course. Uloop is a place you can rent or buy physical or online science textbooks for your classes at Independent , DC Area.