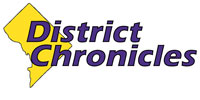 Post Classifieds
Independent , DC Area Public Policy Textbooks
Find the cheapest Public Policy Textbooks to Rent / Buy. Up to 90% off!
ISBN:1577667891
ISBN13:9781577667896
ISBN:0205744826
ISBN13:9780205744824
ISBN:1588266745
ISBN13:9781588266743
ISBN:1452220174
ISBN13:9781452220178
ISBN:0190854235
ISBN13:9780190854232
ISBN:0199975973
ISBN13:9780199975976
ISBN:1626370753
ISBN13:9781626370753
ISBN:1452218714
ISBN13:9781452218717
ISBN:0321089898
ISBN13:9780321089892
ISBN:0199933928
ISBN13:9780199933921
ISBN:0195428021
ISBN13:9780195428025
ISBN:1138202215
ISBN13:9781138202214
ISBN:1111342881
ISBN13:9781111342883
ISBN:0136056520
ISBN13:9780136056522
Independent , DC Area Science Textbooks
Buy or rent science textbooks with Uloop, and you will have the option of physical or digital science textbooks for your classes at Independent , DC Area. There are many different science textbooks available on Uloop for districtchronicles students, so browse the list above or search by the ISBN number. The prices of science textbook rentals are typically much less expensive than you will find at the college bookstore because they are yours to keep for the duration of your class, then you return them at the end of the course. Uloop is a place you can rent or buy physical or online science textbooks for your classes at Independent , DC Area.