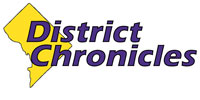 Post Classifieds
Independent , DC Area Statistics Textbooks
Find the cheapest Statistics Textbooks to Rent / Buy. Up to 90% off!
ISBN:0321755944
ISBN13:9780321755940
ISBN:0134462459
ISBN13:9780134462455
ISBN:0321755936
ISBN13:9780321755933
ISBN:0393970833
ISBN13:9780393970838
ISBN:0321854012
ISBN13:9780321854018
ISBN:0321911210
ISBN13:9780321911216
ISBN:0495553263
ISBN13:9780495553267
ISBN:1429254890
ISBN13:9781429254892
ISBN:0470392223
ISBN13:9780470392225
ISBN:0321891902
ISBN13:9780321891907
ISBN:1572229446
ISBN13:9781572229440
ISBN:1111186367
ISBN13:9781111186364
ISBN:0321836960
ISBN13:9780321836960
ISBN:0321757475
ISBN13:9780321757470
Independent , DC Area Social Science Textbooks
Buy or rent social science textbooks with Uloop, and you will have the option of physical or digital social science textbooks for your classes at Independent , DC Area. There are many different social science textbooks available on Uloop for districtchronicles students, so browse the list above or search by the ISBN number. The prices of social science textbook rentals are typically much less expensive than you will find at the college bookstore because they are yours to keep for the duration of your class, then you return them at the end of the course. Uloop is a place you can rent or buy physical or online social science textbooks for your classes at Independent , DC Area.