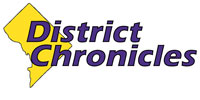 Post Classifieds
Independent , DC Area Former Soviet Republics Textbooks
Find the cheapest Former Soviet Republics Textbooks to Rent / Buy. Up to 90% off!
ISBN:1631493175
ISBN13:9781631493171
ISBN:0195340558
ISBN13:9780195340556
ISBN:0374157618
ISBN13:9780374157616
ISBN:0198780672
ISBN13:9780198780670
ISBN:0684823136
ISBN13:9780684823133
ISBN:1405859008
ISBN13:9781405859004
ISBN:0691175519
ISBN13:9780691175515
ISBN:0691152586
ISBN13:9780691152585
ISBN:0374518734
ISBN13:9780374518738
ISBN:0765623870
ISBN13:9780765623874
ISBN:0813346967
ISBN13:9780813346960
ISBN:0691161445
ISBN13:9780691161440
ISBN:0691180903
ISBN13:9780691180908
Independent , DC Area Travel Textbooks
Buy or rent travel textbooks with Uloop, and you will have the option of physical or digital travel textbooks for your classes at Independent , DC Area. There are many different travel textbooks available on Uloop for districtchronicles students, so browse the list above or search by the ISBN number. The prices of travel textbook rentals are typically much less expensive than you will find at the college bookstore because they are yours to keep for the duration of your class, then you return them at the end of the course. Uloop is a place you can rent or buy physical or online travel textbooks for your classes at Independent , DC Area.