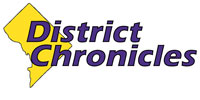 Post Classifieds
Twenty Lessons in Environmental Sociology
ISBN:0195371127
ISBN13:9780195371123
Publisher:Oxford University Press
Twenty Lessons in Environmental Sociology Description
The most student-oriented book available for environmental sociology courses, Twenty Lessons in Environmental Sociology introduces undergraduates to the subject in a groundbreaking new way. Instead of compiling articles from professional journals, this innovative reader presents twenty classroom-tested "lessons" from dedicated, experienced teachers. These diverse readings examine key topics in the field, from the social construction of nature to the growing influence of global media on our understanding of the environment.

Building this collection on the model of a successful undergraduate classroom experience, coeditors Kenneth A. Gould and Tammy L. Lewis asked the contributors to choose a topic, match it with their favorite class lecture, and construct a lesson to reflect the way they teach it in the classroom. The result is an engaging, innovative, and versatile volume that presents the core ideas of environmental sociology in concise, accessible chapters. Each brief lesson is designed as a stand-alone piece and can be easily adapted into an existing course syllabus.

Ideal for any course that looks at the environment from a sociological perspective, Twenty Lessons in Environmental Sociology offers an insightful introduction to this dynamic subject.