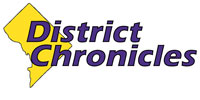 Post Classifieds
Mosby's Dental Drug Reference
11th edition
ISBN:0323169163
ISBN13:9780323169165
Publisher:Mosby
Mosby's Dental Drug Reference Description
Ideal for chairside use by the entire dental team, Mosby's Dental Drug Reference, 11th Edition, provides the current, concise, dental-specific drug information you need at the point of care. More than 850 drug monographs make it easy to find indications and dosages, contraindications, interactions, side effects, serious reactions, and dental considerations. A companion website adds regular drug updates, a full-color pill atlas, printable patient education handouts, reference tables, and more.
More than 850 drug monographs offer the vital dental-specific drug information you need.
Drug information with relevant patient and family education guidelines in each monograph emphasize oral health, prevention, and treatment from the dental hygiene perspective.
Durable and pocket sized, a succinct and organized format makes this guide ideal for chairside use.
Bulleted lists provide quick and easy access to general and specific dental-related information in each monograph. .
Primers on therapeutic management of common diseases and on medically compromised patients offer key foundational information relevant to the treatment of all patients.
New monographs, FDA updates, a color pill atlas, images of common pathologic conditions, patient education handouts, quick-reference guides, and more are available online to help keep this guide compact and user-friendly.
Nearly 60 new drug monographs provide need-to-know information for a variety of recently approved drugs with considerations dental team members need to know relative to the oral health care of their patients.
Companion website with annual drug updates, as well as ancillary content, keeps you current in the ever-changing world of pharmacology.