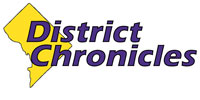 Post Classifieds
Literacy Beginnings
ISBN:0325099251
ISBN13:9780325099255
Publisher:Heinemann
Literacy Beginnings Description
Now aligned to the Expanded Edition of The Fountas & Pinnell Literacy Continuum!
Play and language are critical learning tools for the prekindergarten child. Through play and language, they learn about their world and about themselves. Play and language are also the most important tools for early literacy learning. Think of the young child who takes a memo pad and marker around to family members, "taking orders" for dinner. Like all emergent readers and writers, this child makes no distinction between play and literacy-both involve curiosity, excitement, learning, and discovery.
In Literacy Beginnings, Irene C. Fountas and Gay Su Pinnell bring their characteristically rich, comprehensive, and practical insights to the frontier of early literacy. They show you how to tap into young children's curiosity to introduce them to the world of literacy in joyful, engaging ways.