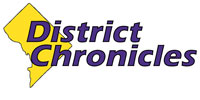 Post Classifieds
Indian Gaming and Tribal Sovereignty
ISBN:0700615539
ISBN13:9780700615537
Publisher:University Press of Kansas
Indian Gaming and Tribal Sovereignty Description
From Connecticut to California, Native American tribes have entered the gambling business, some making money and nearly all igniting controversy. The image of the "casino Indian" is everywhere. Some observers suspect corruption or criminal ties, or have doubts about tribal authenticity. Many tribes disagree, contending that Indian gaming has strengthened tribal governments and vastly improved the quality of reservation life for American Indians.

This book provides the clearest and most complete account to date of the laws and politics of Indian gaming. Steven Light and Kathryn Rand explain how it has become one of today's most politically charged phenomena: at stake are a host of competing legal rights and political interests for tribal, state, and federal governments. As Indian gaming grows, policymakers struggle with balancing its economic and social costs and benefits.

Light and Rand emphasize that tribal sovereignty is the very rationale that allows Indian gaming to exist, even though U.S. law subjects that sovereignty to strict congressional authority and compromised it even further through the Indian Gaming Regulatory Act of 1988. Their book describes Indian gaming and explores today's hottest political issues, from the Pequots to the Plains Indians, with examples that reflect a wide range of tribal experience: from hugely successful casinos to gambling halls with small markets and low grosses to tribes that chose not to pursue gaming. Throughout, they contend that tribal sovereignty is the key to understanding Indian gaming law and politics and guiding policy reform-and that Indian gaming even represents a unique opportunity for the emergence of tribal self-determination.

As political pressure on tribes to concede to state interests grows, this book offers a practical approach to policy reform with specific recommendations for tribal, federal, state, and local policymakers. Meticulously argued, Indian Gaming and Tribal Sovereignty provides an authoritative look at one of today's most vexing issues, showing that it's possible to establish a level playing field for all concerned while recognizing the measure of sovereignty—and fairness—to which American Indians are entitled.