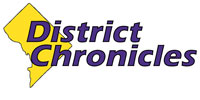 Post Classifieds
Mindful Crafts as Therapy : Engaging More Than Hands
1th edition
ISBN:0803646747
ISBN13:9780803646742
Publisher:F.A. Davis Company
Mindful Crafts as Therapy : Engaging More Than Hands Description
Explore mindful crafts as an effective and efficient therapy.
Arts and crafts were one of the very first therapies employed by occupational therapists. Today, crafts are still employed as effective interventions for clients with mental health disorders, physical dysfunctions, cognitive issues, and sensory concerns in hospitals, outpatient clinics, veterans' centers, schools, skilled nursing facilities, or community settings.
Step by step, the authors show you how to use a wide-range of novel, and highly engaging crafts. They explain how to connect the key tasks associated with an activity to functional outcomes, and how to modify them to meet the specific needs of individual patients. They also address the issues of documentation, and reimbursement.