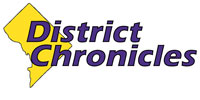 Post Classifieds
Humor 101
1th edition
ISBN:0826106080
ISBN13:9780826106087
Publisher:Springer Publishing Company, Incorporated
Humor 101 Description
Humor is complex, and the author, Mitch Earleywine, does an exceptional job of covering the big bases of humor from a research perspective in a small space with a readable content. When I first picked up this book and began reading it, I was looking for depth. What I found was an overview and at the same time a very exciting way to provide an entrÈe into psychology-a vehicle for students to grab hold of topics central to psychology but studiedand researched in terms of modern themes, and particularly humor." --PsycCRITIQUES
I've just finished reading Humor 101 with great interest and admiration. The book combines psychological research and practicality beautifully and humorously.
-- Bob Mankoff
Cartoon Editor, The New Yorker Magazine
In lucid, cheerful prose, Earleywine offers up the impossible: an explanation of humor that is as thoughtful, fascinating, and entertaining as humor itself.
Elisa Albert
Author of ,The Book of Dahliaand How This Night is Different
Dr. Earleywine's witty insight on this topic will make you funny, happy, and wise. Mitch has that rare ability to clearly explain something that is mysterious as it is magical: the power of laughter. Read this book and laugh while you learn.
Brett Siddell
Sirius/XM Satellite Radio Personality
Dr. Earleywine has written the perfect guide to understanding humor. No one else has the unique combination of witty stage time, outstanding teaching expertise, and impressive scientific background. You'll love this book.
Derrick Jackson
Winner, Ultimate Laff-Down
What makes something funny?
How does humor impact health and psychological well-being?
How can you incorporate humor into everyday life?
A concise, reader-friendly introduction to an important but often underappreciated topic in modern psychology, Humor 101 explains the role of comedy, jokes, and wit in the sciences and discusses why they are so important to understand.
Psychology professor Dr. Mitch Earleywine draws from his personal experiences in stand-up comedy to focus on how humor can regulate emotion, reduce anxiety and defuse tense situations, expose pretensions, build personal relationships, and much more. He irreverently debunks the pseudoscience on the topic of humor and leaves readers not only funnier, but better informed.
The Psych 101 Series
Short, reader-friendly introductions to cutting-edge topics in psychology. With key concepts, controversial topics, and fascinating accounts of up-to-the-minute research, The Psych 101 Series is a valuable resource for all students of psychology and anyone interested in the field.