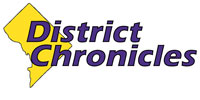 Post Classifieds
Warman's Antiques and Collectibles 2014
47th edition

ISBN:1440234620
ISBN13:9781440234620
Publisher:Krause Publications
Warman's Antiques and Collectibles 2014 Description
Your world, our passion!
The world of antiques and collectibles is wonderfully, maddeningly diverse, interesting and inexhaustible. Warman's Antiques & Collectibles has been making sense of it all since 1948. As the longest-running guide and one of the most trusted names in the hobby, Warman's promise remains resolute: provide a keen eye, discriminating taste and an authoritative voice, all while maintaining a passionate curiosity for the hobby. This new edition offers a dazzling display of more than 2,000 color images in concert with insight, advice and valuations from leading experts from across the country.
Whether you fancy the traditional or the latest trend, you will find it in Warman's Antiques & Collectibles 2014. Within these pages is everything from ceramics and glass, furniture and jewelry, toys and illustration art. New additions include Historical Americana, Wildlife Art, Science & Technology, Wine and Comics Art, among others.
The antiques and collectibles world has changed dramatically since Warman's Antiques & Collectibles was first introduced some 65 years ago, but our commitment to it--and to you--remains unwavering.