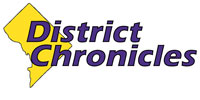 Post Classifieds
Warman's Antiques and Collectibles 2015
48th edition
ISBN:1440239436
ISBN13:9781440239434
Publisher:Krause Publications
Warman's Antiques and Collectibles 2015 Description
To inform and inspire. It's a lofty goal, but when you cover a world as big, bold and beautiful as antiques and collectibles you don't aspire to be ordinary. Welcome to Warman's Antiques & Collectibles 2015, the longest running guide to this amazing field.
Inside, presented with style and substance, you will discover the traditional to the eclectic, the established to the emerging. Warman's is filled with insider information, thousands of glorious color images, values, perspective, history and incomparable content from the leading auction houses, collectors and shops from across the country.
You will enjoy everything from ceramics to glass, furniture to jewelry, American art to toys, photography to luxury handbags, and beyond. More than a mere price guide, Warman's Antiques & Collectibles provides perspective, insight and a keen sense of the market for collectors, by collectors. That's the Warman Advantage. Since 1948.