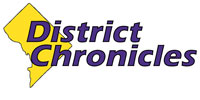 Post Classifieds
Tort Law for Paralegals
4th edition
ISBN:1454808721
ISBN13:9781454808725
Publisher:Kluwer Law International
Tort Law for Paralegals Description
Here is broad coverage of all the key topics in tort law that paralegals need to know, written in an engaging style with plenty of examples and illustrations. With an understanding of how law firms function in the real world, students develop practical skills--assessing cases for settlement value, investigating claims, billing hours, evaluating insurance policies, and more. One hypothetical case runs through
Tort Law for Paralegals,
providing a coherent framework for illustrating a multitude of topics. Forms and court documents relevant to this case are included in the appendix. A well-developed pedagogy features chapter objectives; "Issue at a Glance" boxes that summarize important legal concepts; marginal definitions; a wealth of figures, tables, and diagrams; Key Terms, Review Questions, and "Applying What You Have Learned" exercises; case excerpts; and features that prepare students for their jobs such as "Skills You Need in the Real World", "Life of a Paralegal", and a list of Web sites for gathering more information. Ethical issues are highlighted, with a separate section on ethics at the end of each chapter.
The Fourth Edition, thoroughly updated with changes in the law, presents new Tech Topics in each chapter that highlight new technological applications in tort law. Additional case excerpts have been added to the end of each chapter as well as crossword puzzles for review.
Features:
broad coverage of all key topics in tort law relevant to paralegals
emphasis on practical skills

how law firms function
assessing cases for settlement value
investigating claims
billing hours
evaluating insurance and more

one hypothetical case runs throughout the text

provides continuity to the material
coherent framework for illustrating various points
forms and court documents related to this case in the appendix

well-developed pedagogy

chapter objectives open each chapter
"Issue at a Glance" summarizes important legal concepts
marginal definitions
numerous figures, tables, diagrams, examples and illustrations
case excerpts that discuss legal theory and practical applications
"Skills You Need in the Real World"
"Life of a Paralegal"
Web sites for gathering more information
Key Terms, Review Questions, and "Applying What You Have Learned" exercises

ethical issues highlighted, with separate section on ethics at the end of each chapter
Thoroughly updated, the revised Fourth Edition presents:
;
new Tech Topics in every chapter highlighting new technological applications in tort law
additional case excerpts at the end of each chapter
crossword puzzles for review
all relevant changes in the law