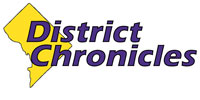 Post Classifieds
Language Arts
5th edition
ISBN:1577666836
ISBN13:9781577666837
Publisher:Waveland Press, Incorporated
Language Arts Description
What is the formula for success in today's diverse elementary and middle school classroom environments? How can teachers of the language arts excite students about learning, achieve high levels of literacy, and meet/exceed state and national standards? Farris and Werderich, expert educators and researchers, draw from their in-depth knowledge of current standards, issues, and practices in the field, as well as their teaching experience in K-8 classrooms. Their acute understanding of today's classroom environment and goals from the perspectives of both teachers and students is the foundation for their effective approach to teaching the six language arts reading, writing, listening, speaking, viewing, and visually representing. Discussions of theories and methods, anecdotes from elementary and middle school teachers, classroom-tested activities, student examples, and ideas to ensure that all students needs are met provide valuable enrichment for pre- and in-service teachers.
Full-featured and pedagogically rich, the latest edition features 1) expanded coverage of emergent and beginning literacy, word work, technology, viewing and visually representing, and Response to Intervention (RtI); 2) specific 2010 Standards for Reading Professionals addressed in each chapter; 3) highlighted teaching hints, mini lessons, and summaries; 4) suggestions for student use of technology in the learning experience; 5) Web site resources for teaching language arts and other content areas; 6) ideas and models for assessing students learning; 7) comprehensive lists of children's literature, including multicultural works; 8) strategies for teaching English language learners and special needs students; and 9) questions and activities to strengthen aptitude, awareness, and application of topics to real life.
Not-for-sale instructor resource material available to college and university faculty only; contact publisher directly.
Titles of related interest also from Waveland Press: Collins-Cooper, The Power of Story: Teaching through Storytelling, Second Edition (ISBN 9781577664338); Farris, Elementary and Middle School Social Studies: An Interdisciplinary, Multicultural Approach, Seventh Edition (ISBN 9781478622802); and Otto, Literacy Development in Early Childhood: Reflective Teaching for Birth to Age Eight (ISBN 9781478630203).