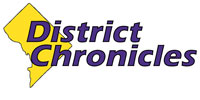 Post Classifieds
Technology & Engineering
6th edition
ISBN:1605254126
ISBN13:9781605254128
Publisher:Goodheart-Willcox
Technology & Engineering Description
Technology & Engineering will help students realize how technology affects people and the world in which we live. Numerous illustrations and easy-to-read text enable understanding of how people use technology and why technological systems work the way they do. Student-friendly features, such as tomorrows Technology Today, Technology Explained, Academic Connections, STEM Connections, Think Green, and Career Corners, provide numerous practical examples of the impacts of technology on our world. This edition of the book contains information on automation and robotics, digital photography, digital signals, and job skills and employment. The book is fully correlated to the
Standards for Technological Literacy.
Strategic Reading features help students focus on the material in each chapter.
STEM Connections and Academic Connections relate chapter content to math, science, history, and communication.
Think Green features connect chapter content to environmental issues.
Technology Explained features highlight ad discuss a variety of current technologies.
Career Corner features present information about careers related to various technological fields.
Test Your Knowledge questions and STEM applications are included at the end of each chapter.