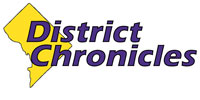 Post Classifieds
Professional Responsibility for Educator's and the Texas Code of Ethics - 2nd Edition

ISBN:1891172050
ISBN13:9781891172052
Publisher:OMNI Publishers, Incorporated
Professional Responsibility for Educator's and the Texas Code of Ethics - 2nd Edition Description
David Thompson, Ph.D., University of Texas at San Antonio (Vitae), JoAnn Klinker, Ph.D., Texas Tech University (Vitae) and David Blacker, Ph.D., University of Delaware (Vitae) present the 2011 2nd Edition Texas version of Omni's Educator Ethics Series which provides an in depth analysis of professional ethics for educators and pre-service educators in the state of Texas.

The Educator Ethics Series is a group of books designed to provide an in depth explanation of the theory and practice behind educational ethics on a state by state basis.

Each edition begins with an introduction to the field of ethics, emphasizing applied and professional ethics, before turning to a detailed discussion of ethics specifically for Texas educators which includes a wide variety of situations in which Texas educators have engaged in unethical or questionable conduct.

The initial concept for the series was developed by Frances R. A. Paterson, J.D., Ed.D., who taught school law, ethics and law (for educators), and related courses at Valdosta State University, Valdosta, GA.

Both students and instructors find that learning about actual incidents of educator misconduct in their state, makes a vivid and indelible impression.