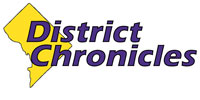 Post Classifieds
LeeAnn W. - Tutor
30+ years in ELA Specializing in Reading Comprehension and Composition
Personal Statement
` Are you having problems in reading or English class? Is it reading comprehension or reading smoothly without mistakes? Is it writing without panicking or being able to stay on topic? There are lots of areas that can cause problems in this school subject, but not to worry! I am here to help! I've been at this for over 30 years and have a really good track record in helping students overcome every kind of problem you can think of!
I've recently retired from teaching ELA in Louisia...
LeeAnn W. Subjects

Email LeeAnn W.

Your first hour with any tutor is
always 100% refundable!